Community News - April 2013
Shadow of Fear is now live!
04-17-2013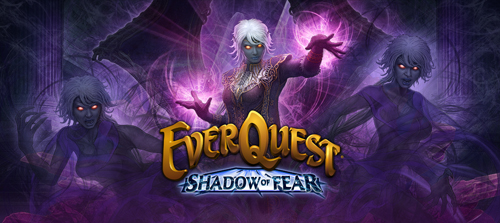 Shadow of Fear, a new game update, is now live!
Log in today and experience the following:

A mysterious Shissar city, Chelsith Reborn, is available for exploration.
Travel to the Plane of Shadow to confront the never-before-seen goddess, Luclin!
New spells, quests, abilities, AAs, and items are available for all classes.
New collections can be found in Chelsith Reborn and the Plane of Shadow.
New missions, raids, and quests are available to challenge even the most powerful adventurers.
New achievements are rewarded for tackling the content found in Shadow of Fear.
For more on this game update, view the trailer: