Community News - June 2012
Get to Know a Dev: Producer Thom "Phathom" Terrazas Questions Answered
06-01-2012

You asked him questions and he answered! Here are the answers to the questions you and your fellow players posted to Producer Thom "Phathom" Terrazas.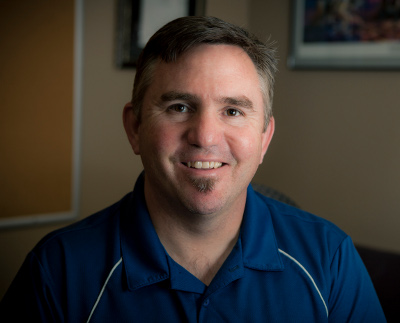 Melanippe - Can you tell us what you do as EverQuest's Producer? How would you describe your role?
THOM – I oversee all aspects of the EverQuest Development Team. I work closely with each discipline (Art, Design, and Programming) to come up with our yearly roadmap and then schedule and plan internally and then externally with all the supporting departments after our plan is approved. Once that is done, I am a facilitator for making sure that the plan is executed properly and on time. Sometimes the plan changes and we have to measure what is the highest priority on all our tasks to do the more important tasks when they are needed.
I get pulled in many directions but mainly I'm here facilitate my team executing to the best of their capabilities on what we said we were going to complete, when we said we were going to complete it.
Melanippe - Can you describe a typical day?
THOM – Hmmmm… that's a good question because it changes day to day but I'll see if I can give you a little look into what I do --- Come in a little early to catch up on emails that have come in during the past night or weekend. Read, Respond and Repeat if necessary! J
Read the forums to see how things are going with the community. Attend some meetings to get apprised of the team's progress and correct any roadblocks that may be occurring. I'll then check the performance of the project and send those numbers around after doing some analysis and expect more questions and feedback once it has been sent out. (Whenever you send out any data, you're generally going to get asked for more data).
Attend a design meeting and discuss top issues within the customer service and community teams and determine a game plan for what to next. Bring forth new projects to be discussed and scope out the necessary work involved and then determine its priority versus all other high level tasks. This type of work seems to occur most of the day. – Get updates; Deliver those updates to upper management; plan from the updates; etc…
Morituus - What decisions have you brought to EverQuest's development that you are most proud of?
Thom – Most recently, I would have to say the Hotbar Revamp we did in the Veil of Alaris Expansion. There are so many intricacies within EverQuest and just by playing more frequently and having great brainstorming sessions with our team, the Hotbar Revamp was added in to round off the expansion.
Morituus - What was the hard decision that you have had to make with EverQuest?
Thom – Beside not allowing myself full control over the future development of Paladins and making them the most powerful class in EverQuest, I really can't think of a hard decision that is weighing on the brain right now.
Morituus - What would you like to add to EverQuest?
Thom – Hands down, New Character Models! This isn't as simple as it sounds but over time, maybe we can get this accomplished.
Morituus - How do you think your fellow game designers would describe you?
Thom – Level headed, common sense type of producer.
Morituus - Can you tell us your favorite memory from working at the nursery?
Thom – It had to be my first time being sent out to one of our growing yards to select some plant material for a special project coming up within the year. We had a contract to grow certain material for the Mirage in Las Vegas and I was able to select plant material for millions to view in the future. Seeing it being loaded on the trucks to be delivered and eventually seeing it in place at the Mirage was pretty cool. I would turn to anyone around me that would listen and say: "I selected that tree, bush or palm tree for the Mirage." A couple of years later, Las Vegas got some of the nastiest cold weather it had seen in years and destroyed most of the plant material. L
Morituus - When testing Gamebreaker '99, what was your favorite team? Do you still like them?
Thom – I played the UCLA Bruins. We had to test head to head for the game to ship and most games we tested, there was a lot of competition. Within the department in a tournament we had, I was able to make it the championship bowl game, narrowly losing to Michigan. There was another custom within the department back then – if you were the worst player, you got to hold a special crown at your work station for everyone to see. It was called: "Mr. NO GAME". Everyone avoided that person and almost refused a head to head game in fear of getting the crown. We also had a Championship Belt if you were the best player. I think someone picked it up from Kaybee toys for $4.99 that was used for WWF. I never held the "Mr. NO GAME" title and just missed out on the WWF Belt. Oh!!!! Big Dreams back then! J
Morituus - Why did your silver '76 Camaro need a replacement door in the first place?
Thom – I salvaged parts from my 73 so when I went to find a replacement car, I found the 76 Camaro and it had a damaged door. It looked like someone slid into a post but there was no damage to the rocker panel. So I just swapped it with my spare parts and never got it painted.
Morituus - Is there anything else you would like to say to the EverQuest player community?
Thom – If you were the producer, what would be the first three things you would change or implement into EverQuest?