Community News - April 2016
Flashback to Anniversary Player Missions!
04-13-2016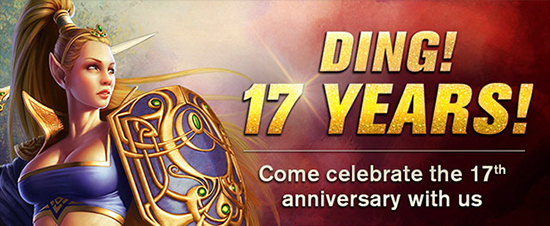 To celebrate the 17th anniversary of Everquest, we're bringing back special player-designed missions from EverQuest history! These missions were designed by players like you during previous fan events in Las Vegas.
For the next 6 weeks, player designed missions are BACK! Complete quests to receive Commemorative Coins that can be used for new anniversary rewards, available through a jubilant merchant! Look for her in the Special Celebratory Goods section of your Find window in the Plane of Knowledge. These missions will be available to play until May 25, 2016 at 11:00PM PDT.
Fanra's EverQuest Wiki has great write ups for player designed missions that were added during previous EverQuest anniversaries:
What items are YOU saving up your Commemorative Coins for? Share with us in the forums here!