"Twas the 19th year Norrath had become
Nearly two decades of friends and fun
Adventurers surround of many skills and sizes
All questing fiercely for untold epic prizes.

I raise my tankard of JumJum to you all
Adventuring together, we shall never fall
I toast all of EverQuest's heroes and fans
And will look to see you in our lands.
TRAIN!"
-Holly "Windstalker" Longdale, Executive Producer, Senior Druid, Aspiring Bard
--
Hail and well met, Norrathians!
It's a time for merriment as we all celebrate EverQuest's 19th Anniversary!
It's hard to believe another year has come and gone, and this year is already flying by. As always, we like to take this chance to remind you all how appreciative we are to you, our player family, for sticking with us year after year. It is truly because of you that Norrath continues on.
Staying true to form, there are a whole variety of ways to celebrate this anniversary with us and it's hard to know where to even start! The team has put together four new missions for the 19th Anniversary, each with hidden bonus rewards for you to try to complete. In addition, like we do every year, we'll be bringing back previous anniversary content going back through our 5th anniversary. These events will turn on and off at different times, and we're keeping the festivities going well into May.
If you want to get something to commemorate this special occasion there is a new mount available from the jubilant merchant and some limited-time armor sets available on the Marketplace. I hope you're as excited for the Lava Sessiloid mount as I am!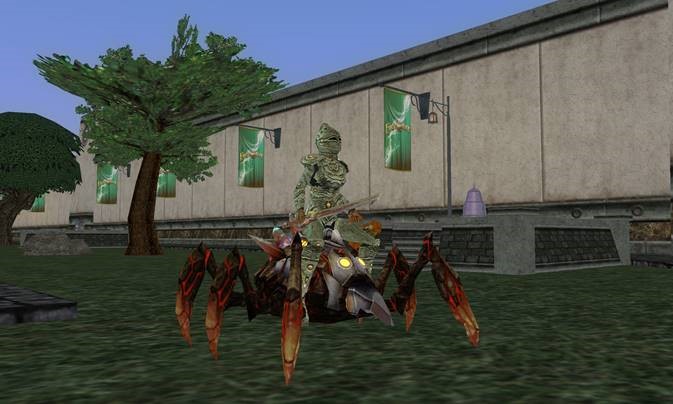 On ALL servers we'll be celebrating anniversary with 50% bonus experience starting today and lasting until the end of the month.  This bonus also applies to our newest Progression Server, Coirnav! We dove into Coirnav ourselves this morning on our 19th Anniversary livestream, where a few of our team members started their EverQuest adventure over with new characters. You can watch the replay here.
The team here was hard at work to make sure EverQuest's 19th Anniversary is a great one, and if you want more details about everything happening then can you can read up more here.
The team has also been hard at work on other content… including this year's expansion! We're not ready to share anything yet, but that time will come soon enough.
Once again, happy 19th Anniversary Norrathians!
See you in Norrath! 
Lauren "Mooncast" McLemore
Producer, EQ & EQ2