Get ready to spread some holiday cheer, because Frostfell is finally here!
From Thursday, December 3, 2020 at 12:00 AM PST until the snow melts on Thursday, January 21, 2020 at 11:00 PM PST, you'll be able to take part in the festivities with a sleigh-full of wonderful wintry activities! Can't wait a moment longer? Read on for a rundown of what's planned for the holiday season.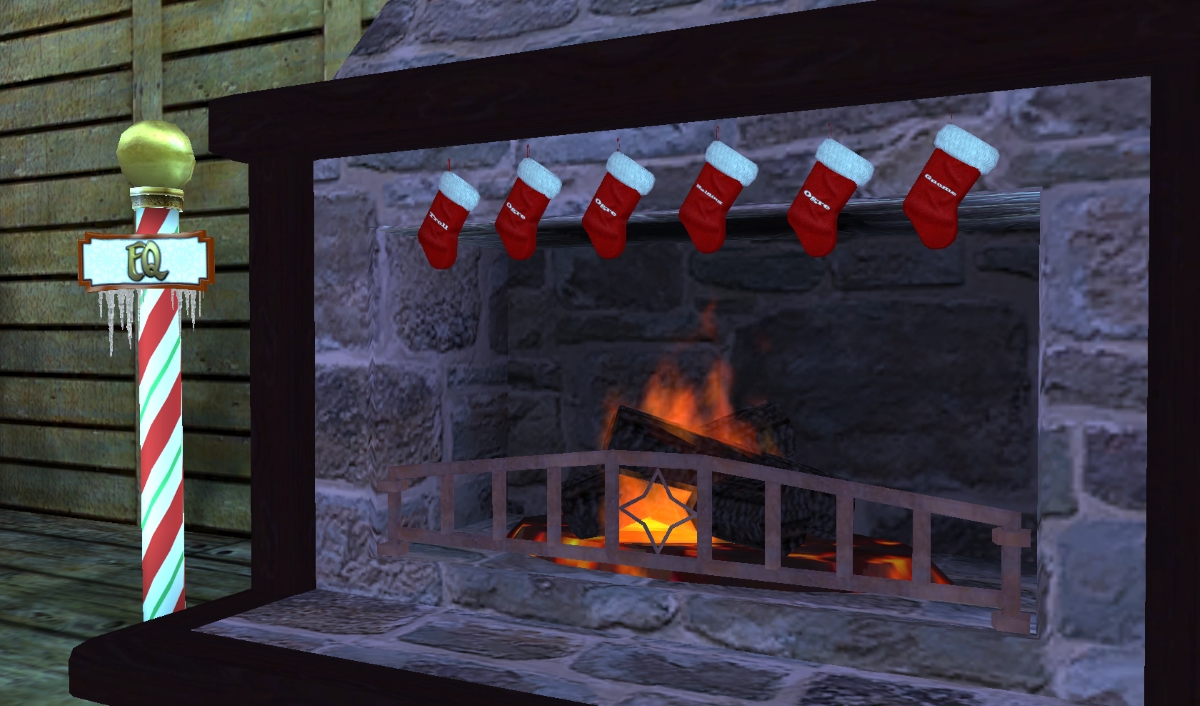 Santug Claugg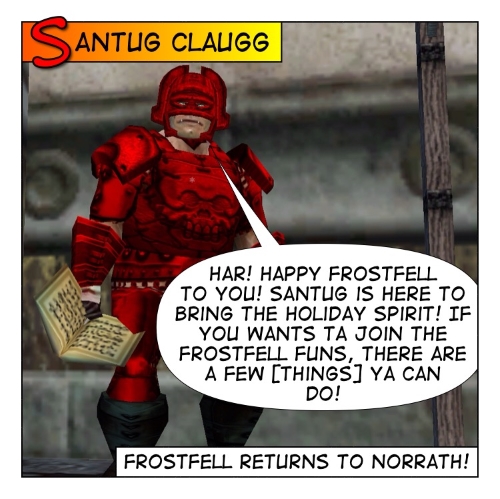 Santug Claugg is coming to Norrath, with plenty of gifts in tow! From Monday, December 21 to Wednesday, December 23, everyone's favorite red-armored ogre will be handing out gifts to all the good citizens, so be sure not to miss his special visit!
Holiday Shopping in the Marketplace!
Frostfell items have returned to the Marketplace, just in time for some holiday shopping! These fun seasonal items will only be around for a limited time, so make sure that you don't miss out.
Frostfell only happens once a year, so be sure to partake in all the celebrations you can! Happy Frostfell, Norrathians!