We are once again celebrating LGBTQ+ Pride Month in EverQuest with brand new familiars! These new fluffy friends can be found on the Marketplace for 0 Daybreak Cash. Team up with us to show support for ourselves, our fellow gamers, families, and friends!
For this year, players can "purchase" the following for free:
Mithaniel's Proudheart Lion
Mithaniel's Trueheart Lion
Mithaniel's Boundlessheart Lion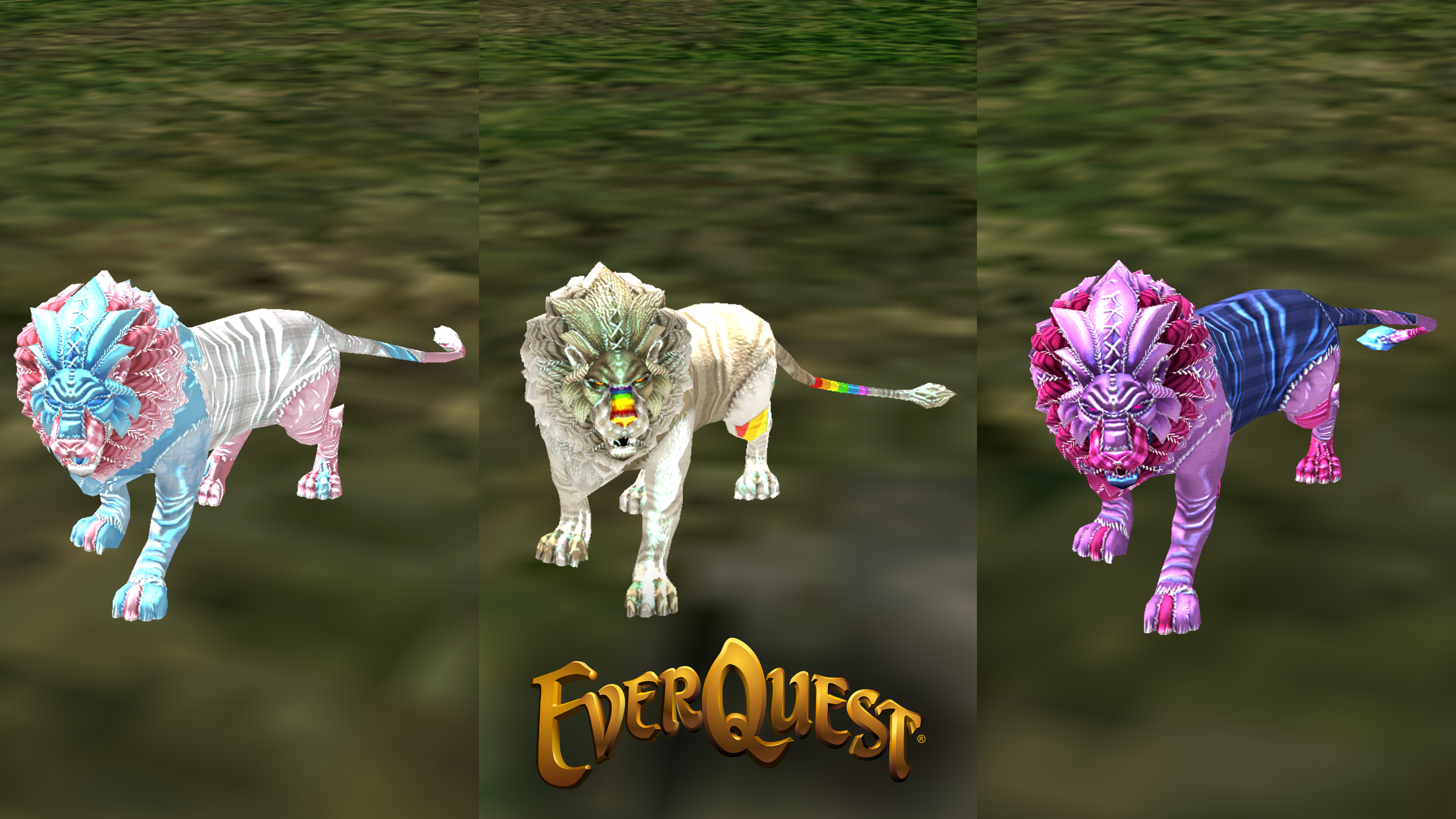 These new familiars along with last year's bunnies are available today and will come off the Marketplace on July 7, 2022.
Be sure to follow us on social media: Twitter, Facebook, and Instagram.