Good day, Norrathians!
From 20th Anniversary in March to now, it's been a blur!
Thanks to the communities on all servers for a great year so far, and a big welcome to the communities that have formed on Selo and Mangler. All aboard, me hearties, on this incredible journey!
We thought we'd take a minute to update you on a few things that are immediately on the horizon!
Hardcore Heritage has Begun. Do You have the Skeelz?
Now until June 18, 2019, take part in Phase 1 of Hardcore Heritage content that includes higher difficulty and better rewards in Blackburrow, Cazic Thule, Ruins of Old Guk, and Unrest. Plus, you can enjoy Sebilis Hardcore Heritage content through July 2, 2019.
Phase 2 kicks off on June 19, 2019. Test your mettle against more difficult content for greater rewards in: Crushbone, Permafrost, Castle Mistmoore, and Nagafen's Lair.
Check in the in-game Event Calendar for more info!
Let's Celebrate Pride!
This year, you can get our Pride-themed bunny familiars from the in-game store for free starting June 21 until July 31, 2019. As a studio, we support every gamer who contributes to our community. Show the love!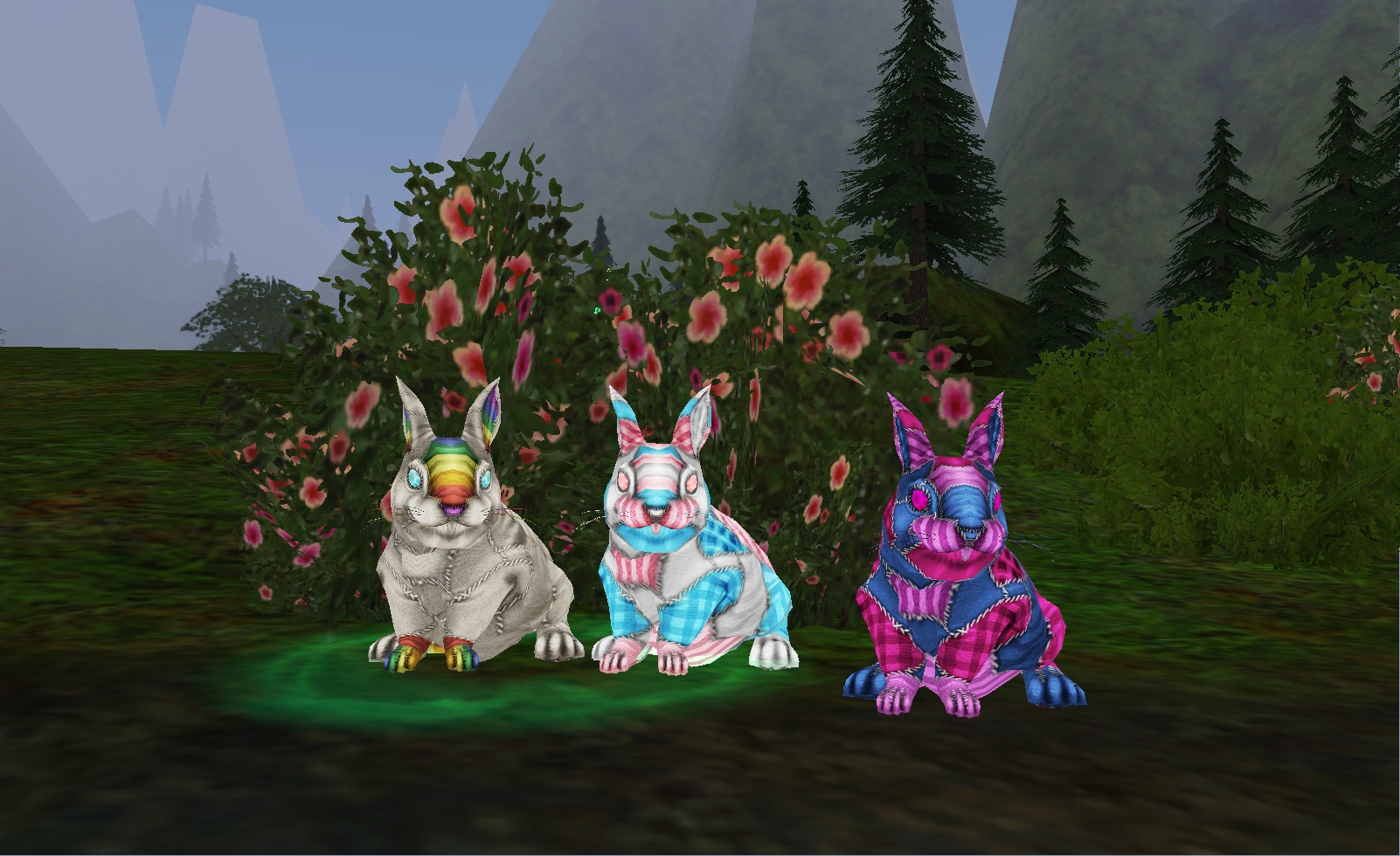 Death, Death, Death in July!
The Coldain in the Great Divide will need your help to defeat their enemies! Stand tall…ahem.
Seek out Tudasali July 3 through July 30, 2019, to lend your support during the Death, Death, Death event!
Expansion Morsels
While it's REALLY early to be chatting about expansions, we thought we'd let you know that you may want to level up your characters to max.  We will be adding 5 levels for characters this year!
There's plenty to talk about, but we're going to wait until the fall to get into the details. Still, can't hurt to get ahead of the game, as it were.
We'll let you know the expansion lore and location at a later date, but it will be unfamiliarly familiar. [editor's note: :eyeroll:]
Getting Together
We are still working on planning a fan event (now probably next year to give EverQuest and EverQuest II fans and guilds time to prepare and plan). We'll have some questions to ask the community about who might be interested in joining us for a weekend fan event, focused on the them, with Q&As, roundtables, and activities for gamers and roleplayers. Fun stuff!
We'll start rolling out some questions and surveys as we move forward!
20th Anniversary Bundles
The Anniversary packs won't last forever. Just a heads up if you were on the fence about getting one. They're a really good deal! Check them out here: https://www.everquest.com/packs
Come online and join us!
Sincerely,
Holly "Windstalker" Longdale