Denizens of Norrath, put on your best gear and check your fear at the door! The new Scorched Sky Celebration has begun and it's time for one and all to celebrate the power of fire and flame where weakness and those faint of heart will surely be tested. Starting in Lavastorm, each of you can speak with a Devotee of Flame to get started and to truly show your own allegiance to Fennin and Solusek Ro.
Three new quests!
(Available on servers that have reached the Torment of Velious Expansion.)
Seek out Carlene Snizzlefriz, near the Temple of Solusek Ro, in the Lavastorm Mountains. The Devotee of Flame has been investigating the changing composition of the lava. She is working to protect the local wildlife from unintended changes. Being a devoted follower of Solusek Ro, she is curious if the changing lava can be used for creating new pyrotechnics.
New Mission!
(For players level 100+.)
Keeper Lyne is letting Carlene handle the investigation. She is concerned about protecting her lava snails. If you are interested in helping her protect these shelled gastropods, head to the caves in the north of the Lavastorm Mountains. She can be found near the entrance to the Broodlands.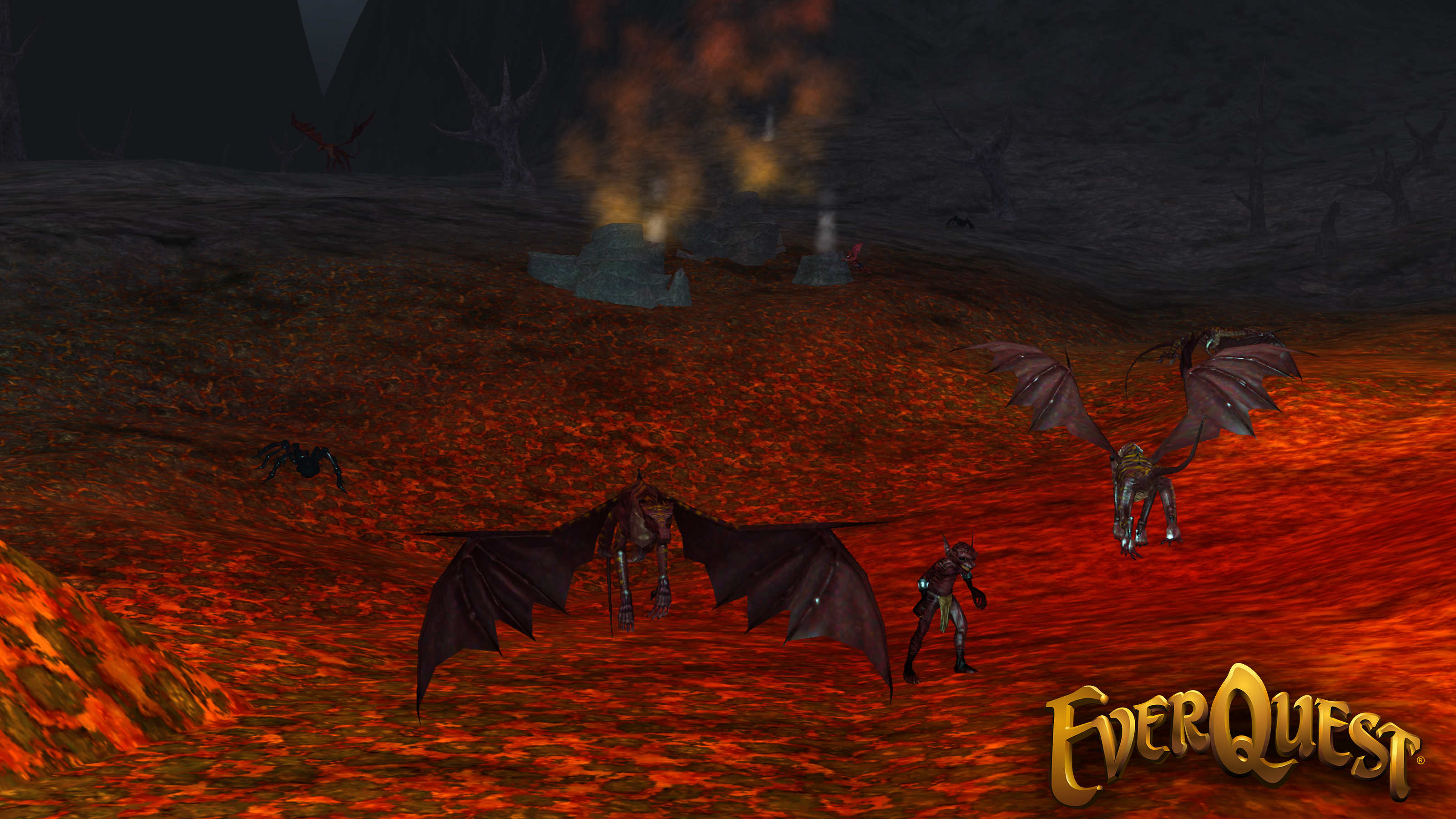 New Agents and Quests for Overseer!
The story continues in six new Overseer Quests. Help Char the Brunt and Carlene figure out a mystery plaguing this season of flame.
Scorched Sky Celebration is new for EverQuest and began today. The event ends on July 10, 2022 at 11:00 p.m. PDT. Will you have the temerity to show Fennin and Solusek Ro your true devotion? Will you even make it back home alive?
Be sure to follow us on social media: Twitter, Facebook, and Instagram.