Hail, Norrathians! The longstanding peace between the elemental creatures of the planes is over, and war has broken out between the djinn from the Plane of Air and the efreeti from the Plane of Fire!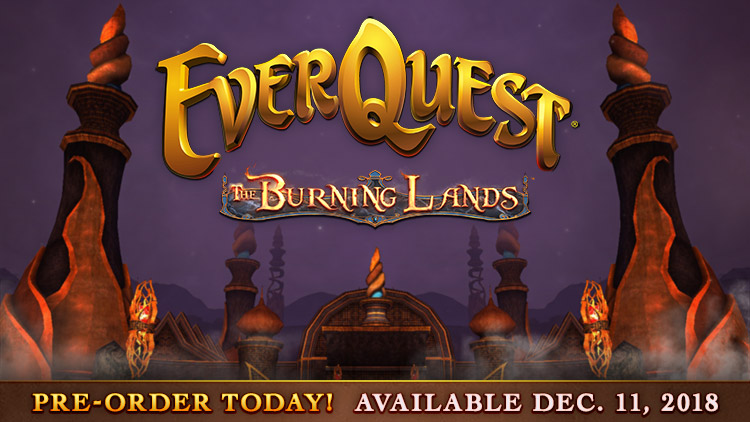 EverQuest: The Burning Lands is scheduled to launch on Tuesday, December 11, 2018, but if you simply can't wait, you can pre-order the game's 25th expansion right now at www.everquest.com/expansion-content! There are three versions of the expansion that you can choose from:
Standard Edition ($34.99 USD)
Collector's Edition ($89.99 USD)
Premium Edition ($139.99 USD)
And don't forget - If you're an All Access member you'll also get 10% off the cost of the expansion!
All editions of the expansion include:
Access to ALL previous in-game expansion content
Beta Access for The Burning Lands
Plus, if you purchase the expansion during the pre-order period, you will also get another special item:
Pre-Order Bonus: Mearatas Rock Garden – An artistic display of rock and swirled sand that will bring a peaceful feeling to your home. 
The Collector's and Premium Editions of the expansion also come with a variety of other special items, which you can view here.
Adventurers, it's nearly time to return to the Planes of Power - Pre-order EverQuest: The Burning Lands today!