by Ry "Roshen" Schueller
When EverQuest launched on March 16, 1999, it took the gaming world by storm! Over the course of the last fifteen years so many things have changed in our world, and in the world of Norrath. This infographic takes a brief look at how different 1999 was, and compares to the world we know today.
Click on it to increase the size of this infographic!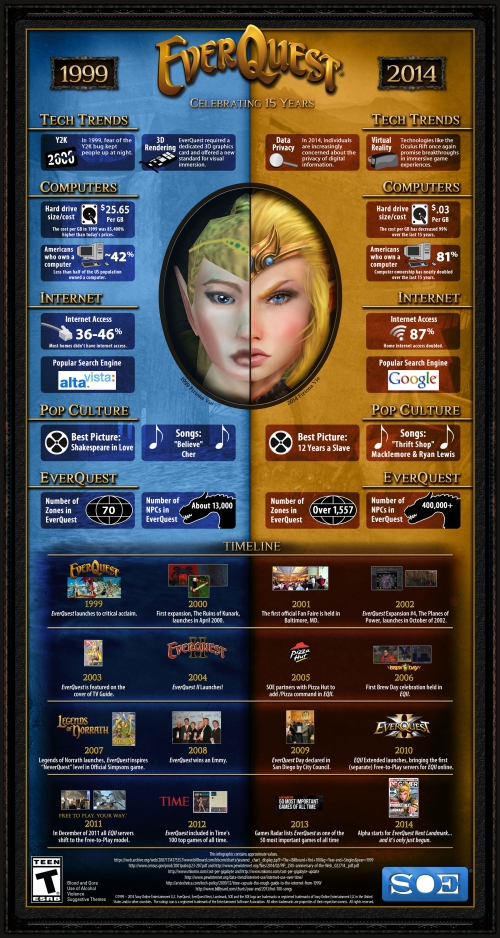 It's been an incredible fifteen years, and EverQuest is still going strong. As EverQuest's Senior Producer Thom Terrazas mentioned in his letter to the EverQuest community, "We wouldn't be here without all of your love and support!"
Happy 15th Birthday, EverQuest!