Greetings, Norrathians! Take a look at the newest items available in the Station Marketplace. With the storms of winter raging, get your weapons to look the part with new Snowstorm Ornamentations or even create your own storm with the Snowstorm generator!
Ornamentations
This week we've added these new ornamentations to the Marketplace:
Snowstorm Axe Ornamentation

Snowstorm Greataxe Ornamentation

Snowstorm Staff Ornamentation

Snowstorm Greatstaff Ornamentation

Snowstorm Dagger Ornamentation

Celebrate all that is winter and cold with these ornamentations that will put an icy snap in your swing.
Crocus Nimbus
Suffering from Toxicophobia? Never fear, the Crocus Nimbus will give you that extra bit of resistance to poisonous effects to erase your worries! Our newest Nimbus grants a small amount of poison resist, while giving an attractive display of crocus blossoms.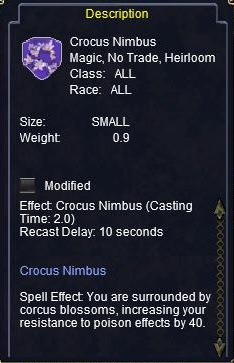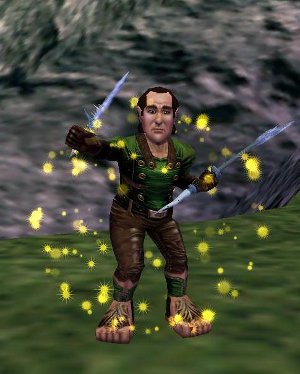 Snowstorm Generator
Sometimes folks just need to get away from that oppressive sunny weather and relax in a welcoming winter atmosphere. For these people the brand new Snowstorm Generator should be just the trick. Giving a seasonal winter flurry to any abode, the Snowstorm Generator will drive those summer days away.