This month's Get to Know a Dev is all about Designer Justin Deeb!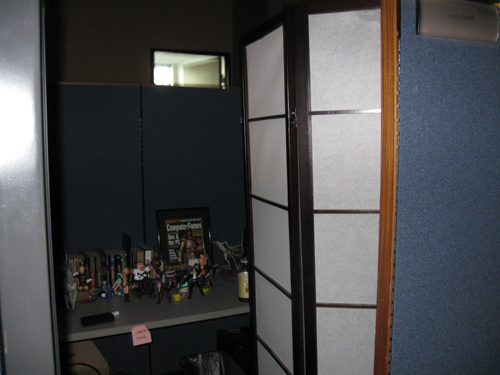 No one has ever actually seen the mysterious Justin Deeb
My life has always been about gaming. Playing them or making them, from as far back as I can remember until today, I've always been a card-carrying nerd. Over the years I've played more video games than I could possibly count: console, PC, online, offline. I've been a GM and a player for various tabletop roleplaying games. I've designed my own game systems, characters, and content as a personal hobby.
Needless to say, an actual job in the game industry was always my goal. But being a game designer isn't just a job, it's not even just a career to me. It's a part of my life. That's why I enjoy coming into work every day, and directing my creative energies and hard work into EverQuest.
I actually started my dream job working on Vanguard: Saga of Heroes way back in the early days of the game's creation, where I did all sorts of adventuring, crafting, and (later) diplomacy content. Then I moved to EverQuest, where as of last expansion I've been creating content and mastering the art of trade skills. It's a treat to work on a real classic of a game, and fun to see how it has evolved over the years from when the game launched and I rolled up an enchanter to check it out.
Outside of my time spent on EverQuest, I spend the vast majority of my time (if it wasn't obvious already) playing even more video games. My favorites include most kinds of RPGs and RPG-hybrids, of course including MMORPGs. I also love reading and writing, and I'm a big fan of industrial music. I created my own tabletop roleplaying system my regular gaming groups sometimes use, and I game weekly with them online. I also enjoy hiding in my cubical and avoiding the sun.
So now that you know a bit more about him, let's get started with the questions! Please post your questions for Designer Justin Deeb to the appropriate thread on the forums. Submissions will be open until 11:59 p.m. on July 24, 2011, at which point we will select the best questions and have Designer Justin Deeb answer them! The results will be posted on the forum and website.
Let the questioning begin!