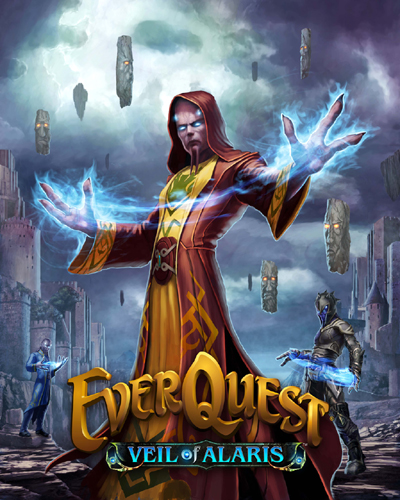 We are very proud to announce that EverQuest Veil of Alaris will be launching on Tuesday, November 15, 2011!
Pre-Orders for the upcoming expansion have already started; to learn more about what is included in the Veil of Alaris Digital Collector's Edition check this page out!
Will you first head to Argath, and start learning about the inhabitants of Alaris right away? Or will it be a mad dash to level to the newly available level 95 before exploring the new continent?
In case you missed them, don't forget to watch our Video Zone Previews with in game footage and interviews from the Artists and Designers who created these exciting new environments for EverQuest.
We also have released several Webcasts, where you can learn more about the process of developing the expansion!
We're looking forward to seeing you all in the new continent of Alaris. Pre-order today and be among the first to journey beyond the veil!