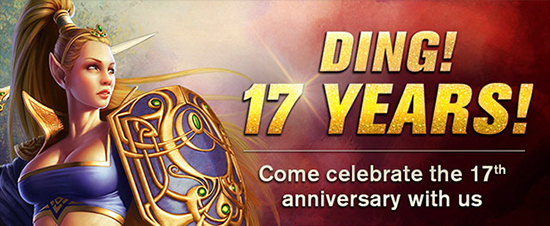 How are you celebrating the 17th anniversary? Starting today, Wednesday, April 27th, 2016, we're bringing back EVEN MORE anniversary content from our history – this time from anniversaries we celebrated for the first time in 2004 - 2013!
PLUS, Fabled NPCs are back and dropping their fabled loot on all regular servers starting today! But act fast, because fabled NPCs and this historical anniversary content will only be available to play until June 8th, 2016 at 11:00PM PDT!
You can read more about this batch of anniversary missions on Fanra's Everquest Wiki:
Special Note: Fabled mob and anniversary content will become available on progression servers at approximately the expansion content release when they were first introduced.
What anniversary content is your favorite? Share with us on the forums here!