As an active player in the community, there's no doubt that you've stumbled across bugs in-game. A quest you can't complete. Some NPC that doesn't behave the way that he ought to. With games as big as EverQuest and EverQuest 2, we really need more eyes to make sure we track down the issues that players have the biggest problems with.
That's where YOU come in!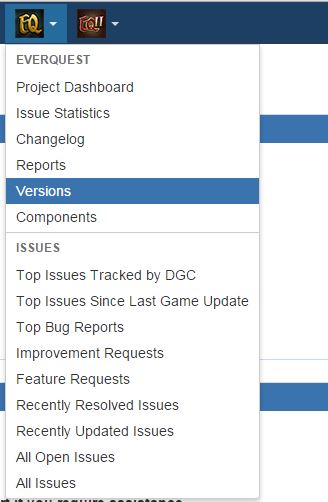 Some members of our community have built the Daybreak Community Issue Tracker. The goal of this tool is simple. Tell us what the bugs are, confirm what other players say are bugs are ACTUALLY bugs, and vote up the issues that you want to be priorities for our team!
Even though we don't reply to every post on our forums, Reddit, and other social channels like Facebook and Twitter, our team reads all of your posts. When we hear someone talk about a bug, our team goes in-game to confirm it's an issue first before we research ways to fix it. Having YOU involved finding these bugs and having members of the community confirm that they're legit will save our game devs HUNDREDS of hours each month, that we can use making the game better for you.
So what do you think? Daybreak Community Issue Tracker… Tell your friends!
(Special Note: This is a community run site. Do NOT use the same user name or password here you use for other Daybreak services).