By: Ry "Roshen" Schueller

Which character will you level this weekend? Whether you're leveling a new character or working towards unlocking new Alternative Advancement Abilities (AAs) on a max level toon, don't miss out on a great opportunity this weekend for gaining double experience!
Double XP starts at 12:01AM PDT on Friday, July 4th, 2014 and will run until Sunday, July 6, 2014 at 11:59PM PDT*.
Also, don't miss the last weekend to take advantage of these other great promotions available only for a limited time:
Call of the Forsaken Expansion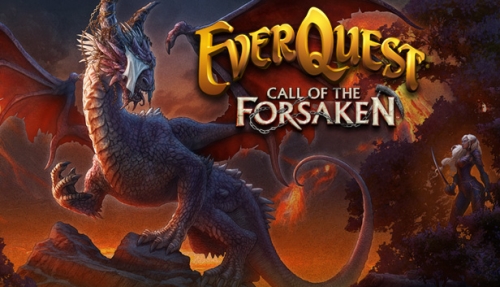 Are you still missing the Call of the Forsaken on your account? This expansion is currently on sale for 15% off! Don't wait too long; this promotion only runs until Sunday, July 6, 2014 at 11:59PM PDT*.
Did Somebody Say Rucksack?

Do you need more bag space? If so, remember that this is the last weekend to pick up the biggest bags available from the EverQuest Marketplace! In additional to the traditional 36-slot Wayfarer's Pocketed Rucksack, look for this HUGE bag now in red, white, blue, and pink!
If you're looking to upgrade the size of multiple bags during this promotion, look for bundles that let you purchase multiple bags together at a discount. Don't miss out on the exceptional value of getting bags in bundles if you're looking to upgrade your storage space.
All of these promotions run until Sunday, July 6, 2014 at 11:59PM PDT*.