Community News - June 2014
Marketplace Addition: What Does the Black Wolf Say?
06-25-2014

By: Ry "Roshen" Schueller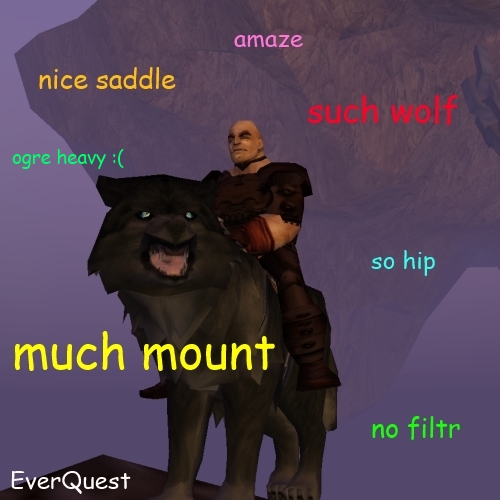 Much mount. Such wolf. So hip.
Check out the Marketplace today for a special new mount now available to players. Black Wolf is priced at 1450 SC. Start your adventurers across Norrath on your new Black Wolf today!