Community News - October 2017
It's Beta Testing Time for Ring of Scale!
10-25-2017

It's time for EverQuest: Ring of Scale beta testing to begin!

Everyone that pre-orders Ring of Scale will be granted access to the closed beta. Playing on the beta server will grant you a special reward for your live accounts and, more importantly, will provide us with valuable feedback as we work to polish the expansion before launch.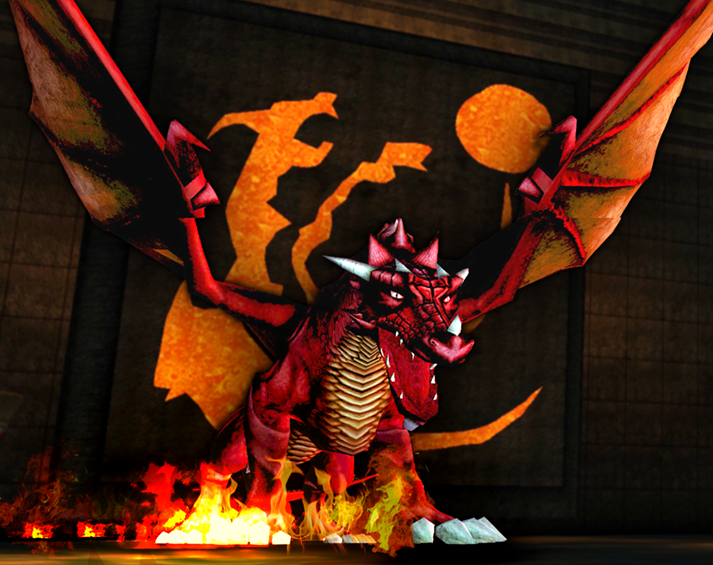 Here is all the information you'll need to help you get started with beta:
HOW DO I GET ON THE BETA SERVER?
The beta launcher is used to access the server.
If you don't already have the beta launcher, you can directly download it here. (There may be a lot of data for you to download, so please be patient and plan accordingly!)
Be sure to run the beta server LaunchPad shortcut every time before you log in. Failing to do so may cause you to experience crashes or gameplay issues that could be fixed by patching.
I KEEP GETTING A 1017 ERROR. HOW DO I FIX THAT?
What time is it? If between 5AM and 7AM PT, please wait until 7AM and update your client. We run an automated update every morning that pushes out the latest to beta.
If it's not during our update time, make sure that you've updated your beta client and that in LaunchPad it's still pointed to the "Beta" version.
HOW DO I COPY MY CHARACTER ONTO BETA?
Run /beta in your chat window on the character that you would like copied.
We will periodically run scripts that will copy characters to the Beta server. Keep in mind that we will be running the character copies on an as-needed basis - not necessarily at regular intervals.
Please note that it may take several days for us to copy your character.
HOW DO I GET TO BETA ZONES?
When you get onto the Beta server, create your character and head to the Plane of Knowledge and speak to Old Man Thorren.
WHAT IS THE /betabuff COMMAND?
We want people to be able to test the content with a variety of classes and levels. In order to give you that ability to test as much of the expansion as possible, we have created a /betabuff command.
To beta buff, use this command on a level 1 character: /betabuff
This command will only work if the character is level 1 created on the beta server.
You should target your character to be Level 110 when beta starts.
HOW LONG IS BETA?
The beta test is scheduled to begin on October 25, 2017 and is scheduled to end sometime in December. However, these dates may be subject to change.
HOW CAN I LEAVE BETA FEEDBACK?
There are three methods for passing information to us about what you experience during the beta:
Opening an issue ticket on the community run DGC Issue Tracker is the preferred way to submit bugs. When submitting an issue tracker ticket please make a new ticket for each issue or suggestion instead of including multiple things in one ticket. You can also search through pre-existing tickets and vote on suggestions you like or add a contribution to the ticket.
Remember that the Issue Tracker is a third party site and you should NOT use the same user name and password on the Issue Tracker as you do with EQ.
/bug is another way to report bugs. Bugs are gameplay features that do not work, spelling errors, or anything else
that just isn't working as intended. Please give us as much detail about the bug as you can when reporting it.
Additionally you can also leave feedback, ask questions, or discuss topics on our Beta boards which can be accessed through the forums. This space should be used to discuss parts of the expansion that work properly, but that you would like to see changed. If you discover an item that you think should have less Wisdom and more Intelligence, use the forums. If you think a certain encounter is too easy or too hard, use the forums.
OTHER IMPORTANT INFORMATION
Beta installs into a separate folder that takes about the same space as your live game version.
The beta server may not be accessible at all times, as patching will occur whenever it is necessary.
The beta server will be wiped periodically, meaning beta characters may be deleted with or without notice.
If you find yourself in dire need of assistance, you can use /petition to contact us for help. Please only petition if the situation is one that you can't correct yourself. For example, if you used /betabuff to create a character and you have lost the corpse, there is no need to /petition. You can just log out, create a new character and use the /betabuff command again.
There is no Non-Disclosure Agreement specifically for this beta session. We'd still prefer though that you keep related discussions in the Beta Forums (or the Issue Tracker) so that we can keep track of and find information more easily.
Thank you for your time and effort in testing this expansion. Your assistance is very much appreciated!