Community News - October 2017
Pre-Order Ring of Scale Now!
10-25-2017

Hail, Norrathians! Exciting new adventures in Norrath await!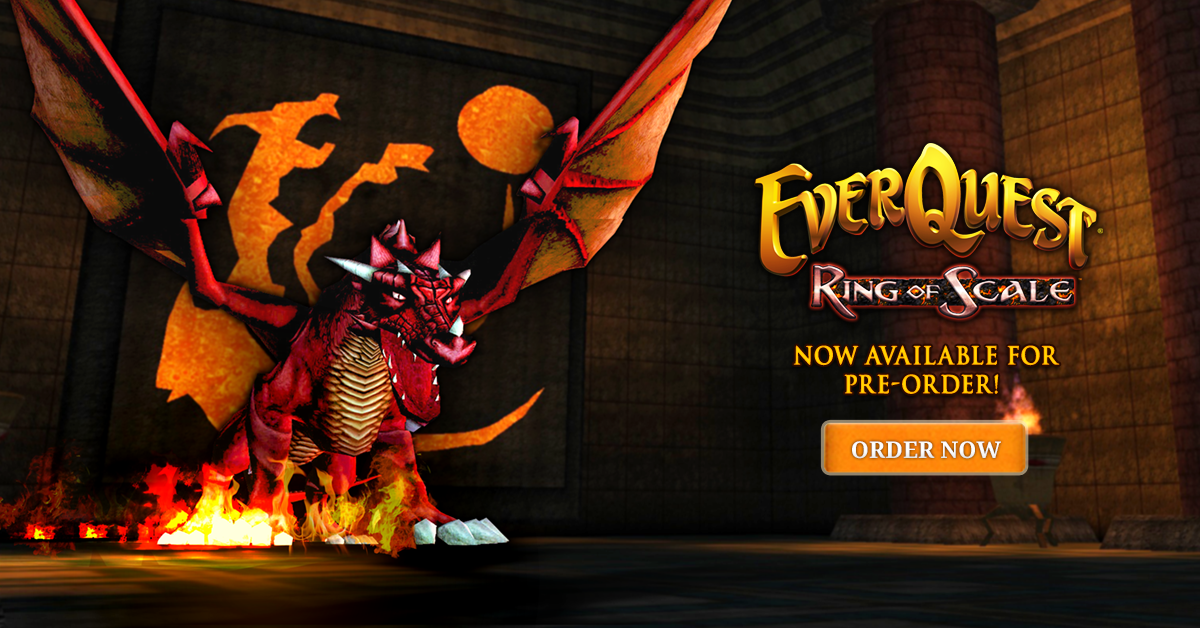 EverQuest: Ring of Scale is scheduled to launch on Tuesday, December 12, 2017, but pre-orders for the game's 24th expansion are available NOW at www.everquest.com/expansion-content! There are three versions of the expansion that you can choose from:
Standard Edition ($34.99 USD)
Collector's Edition ($89.99 USD)
Premium Edition ($139.99 USD)

If you're an All Access member, you'll also get 10% off the cost of the expansion!
All editions of Ring of Scale include:
Access to ALL previous expansion content
Ring of Scale Beta Access
If you purchase the expansion during the pre-order period, you will also get a pre-order bonus:
Veeshan's Ever-Burning Sigil – Delivered at time of purchase! A giant stone slab carved with the burning symbol of Veeshan that can be placed in a house or guild hall.
Each edition of the expansion also comes a variety of additional special items, which you can view here.
You can pre-order EverQuest: Ring of Scale today! Don't wait to begin preparing for your next great adventure in Norrath!