Community News - January 2018
The Broker's Backpack Set is Now Available!
01-17-2018

If you've been having trouble hauling around all your items or have been looking for a way to level up faster, you're in luck! The Broker's Backpack Set is now available for purchase.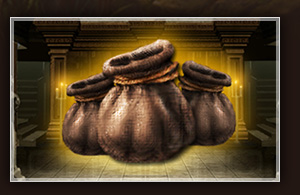 The set contains one Broker's Backpack (a 40-slot 100% weight reduction bag) and Three Bottles of Adventure II (a bundle of three 25% experience potions). These items are claimable on ANY server!
The Broker's Backpack Set can be purchased once per account, even if you previously picked up a Time-Locked Server Adventure Pack.
You can pick up your own Broker's Backpack by visiting the EQ Store here!
Plus, if you're an All Access Member, you'll receive an additional 10% off of the set! You can learn more about the perks of becoming an All Access Member here.