Hail, Norrathians! It's time to confront the forces that have been tormenting Velious and take the fight to those behind the attacks on the Continent. Pre-orders for Claws of Veeshan are live!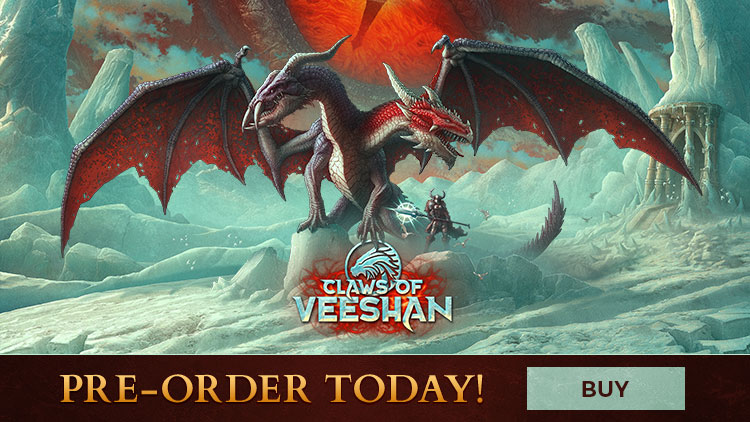 EverQuest: Claws of Veeshan is scheduled to launch in December but if you simply can't wait, you can pre-order the game's 27th expansion right now at www.everquest.com/expansion-content! There are four versions of the expansion that you can choose from:
Standard Edition ($34.99 USD)
Collector's Edition ($89.99 USD)
Premium Edition ($139.99 USD)
Friends & Family Edition ($249.99 USD)
And don't forget - If you're an All Access member you'll also get 10% off the cost of the expansion!
All editions of the expansion include:
Access to ALL previous in-game expansion content
Closed Beta Access for Claws of Veeshan
Plus, if you purchase the expansion during the pre-order period, you will also get another special item:
Pre-Order Bonus: Shared Goblet of Adventure II - 25% 8 hour Experience Bonus, Group
The Collector's, Premium, and Friends & Family Editions of the expansion also come with a variety of other special items, which you can view here.
Adventurers, It's time to take the fight to them! - Pre-order EverQuest: Claws of Veeshan today!