You can absolutely feel the holiday spirit from your head to your mistletoes now that Frostfell is coming back! Santug Claugg has certainly missed you so here's hoping you've been nice this year.
Fir real, though, all players can get in on the wintery fun and festivities because Frostfell starts tonight (December 3, 2022) at midnight! The event then ends on January 7, 2023, at 11:00 p.m. PST.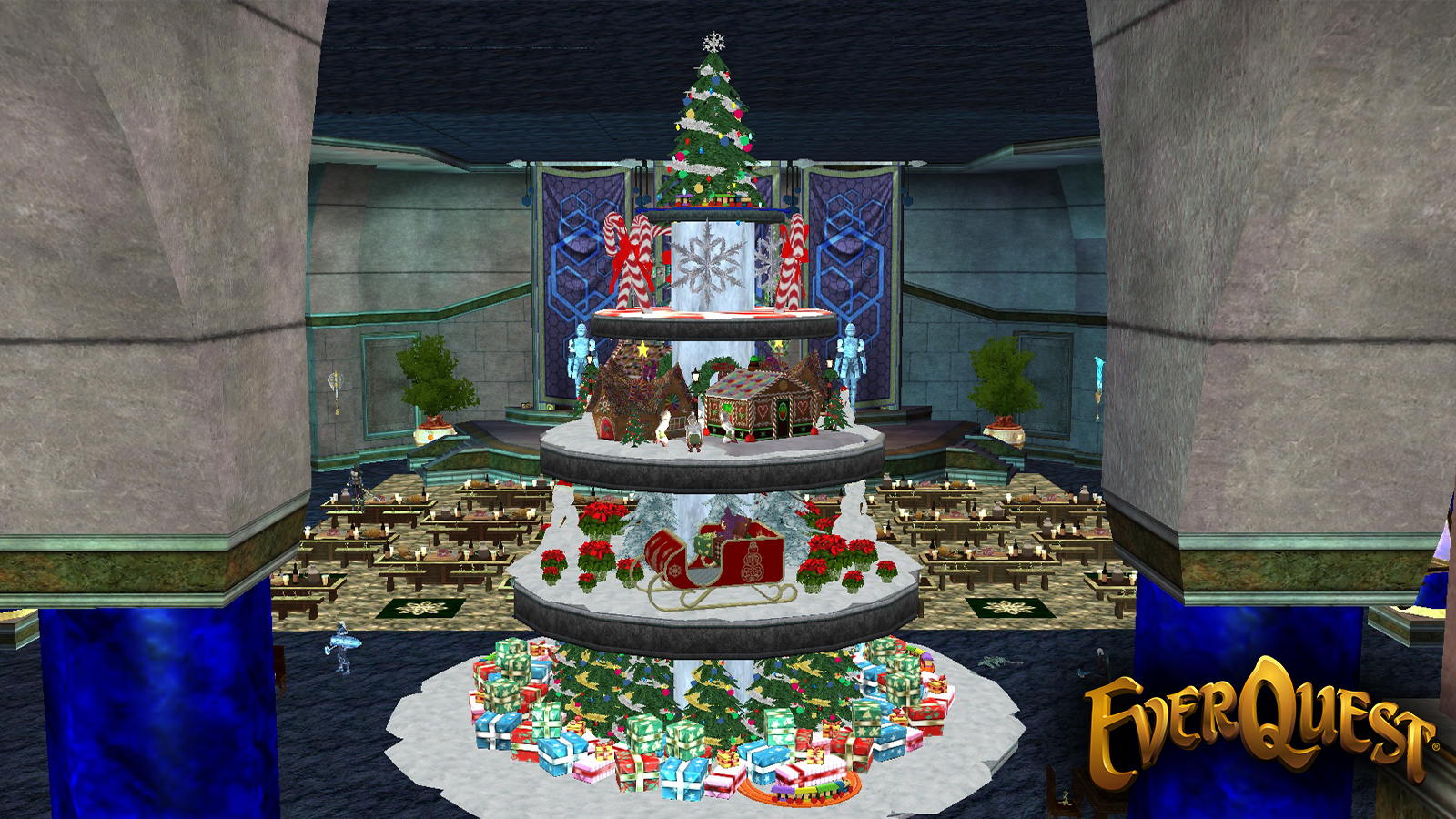 Frostfell: Getting Started
Head to the snow-covered island in Timorous Deep, the Gigglegibber goblin Ginjleg has taken his yearly vacation to study the mysteriously magnificent boats that traverse those open waters. He would be happy to share his love of boats and discuss how his Frostfell dolls are made. Ginjleg, Ganjleg and Belumb will be celebrating all Frostfell long.
Frostfell Stages
The first stage of returning Frostfell festivities begins Saturday, December 3, 2022, and runs until 11:00 p.m. PST on December 15. Head to your local hometown to help the Frostfell Goblins thwart that dastardly Grinnuch. Then head to the Great Divide, to assist Zobb in finding the missing toymakers.
The second stage of festivities begins at 12:00 a.m. PST on Friday, December 16, and runs through 11:00 p.m. PST on December 30. This is your chance to personally assist Santug Claugg with his list and gifts. For those of you who enjoy a good confection, make sure to stop in and see Hargar the Velium Chef. The only thing sweeter than his food is his love of fancy dress!
The third phase may be the shortest, but clearly the bestest phase because . . . GIFTS! On December 24 just after midnight, go get your gifts from Santug. Be quick about it, though. This phase ends on December 26, 2022, at 11:00 p.m. PST. Oh, and only if you haven't been naughty this year.
And lastly, the fourth and final stage is all about . . . well, let's face it, partying! Santug, Hargar, Fabdabus, and others move on to help ring in the new year with you and your fellow revelers. Keep your eyes on the sky as there will be a plethora of fireworks going off near Fabdabus! This stage begins on December 31, 2022, at 12:00 a.m. PST and will end on January 7, 2022, at 11:00 p.m. PST. You can join in on the cheer and celebration in your local hometown.
All kinds of rewards and items await, so grab a sweater and a scarf (maybe bring a weapon and some armor too) and get out there. Merry Frostfell, y'all! That's a wrap.
Be sure to follow us on social media: Twitter, Facebook, Instagram, and Discord.