The nights are growing darker, and there's an unmistakable spine-tingling chill in the air that can only mean one thing - Nights of the Dead has returned!
From now until 11:59 PM PT on November 6th, you can enjoy all of the seasonal chills and thrills across Norrath.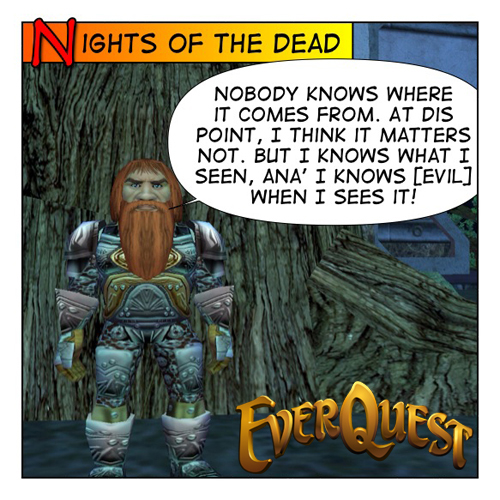 Be sure to keep watch for these haunted highlights throughout Norrath:
Spooky Sally and Haunted Jack will have costumes and candy for adventurers in their hometowns!
Nights of the Dead quests and achievements from previous years have returned
Various Nights of the Dead themed helmets will be dropping across Norrath
A number of spooky scary seasonal items will be available in the Marketplace
If you're too afraid to face the dark nights alone, check out Fanra's wiki for more information on all of the holiday tricks and treats.
Nights of the Dead will disappear on November 6th, so make sure you get all of your haunting done ahead of time!