Stone Cold Summer is back with a vengeance! Arima and Helagan are waiting for those who like a challenge to visit them in Misty Thicket.
New to the event this year:
Quests

Waagosh, a dedicated healer, is investing cases of warders suffering petrification from an unknown cause. Unfortunately, her investigation has hit a few snags as she deals with personal issues. Head over to the Feerrott to help the afflicted companions. (Limited to servers that have unlocked The Buried Sea expansion).

Mission

Rubak isn't very interested in knowing more about the Feerrott's affliction. He does enjoy spending his time meditating on a beach. However, if you want to know more and stop it from spreading, he can be convinced to send you to the source. Look to the beaches of North Ro to find the worried shaman. (Limited to characters level 105+).

Overseer

The Valley of Lunanyn has been suffering from a mystery. Help the farmers get to the root of the issue with six new quests.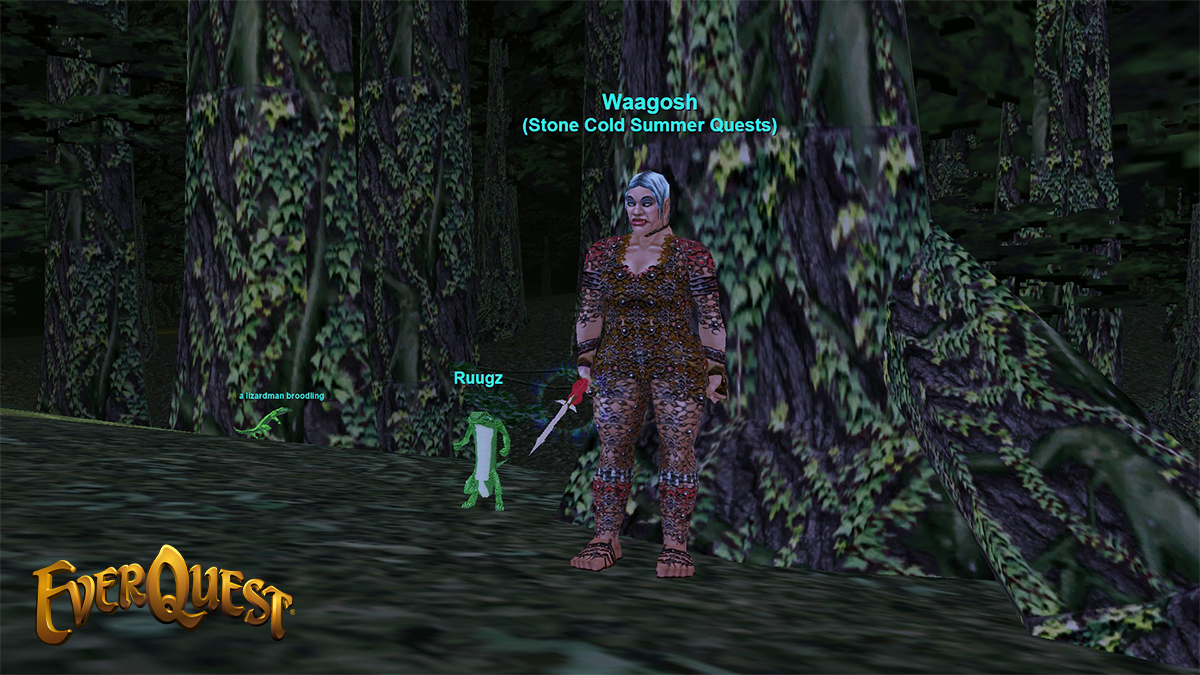 As a friendly reminder to all who play on a server that has unlocked Veil of Alaris, the available quests each have 6-hour lockouts.
Stone Cold Summer starts today and will end on September 19, 2023 at 11:00 p.m. PDT. Have fun!
Be sure to follow us on social media: Twitter, Facebook, Instagram, and Discord.