Community News - December 2013
Twelve Days of Holiday Cheer: Day Seven
12-19-2013

By: Ry "Roshen" Schueller

Marketplace sales and holiday cheer continues in Norrath today! Until December 25, 2013, check the Marketplace for huge discounts on housing items, ornaments, and weapon visuals. Check out the list below to get information on what's also being offered today on this day of holiday cheer!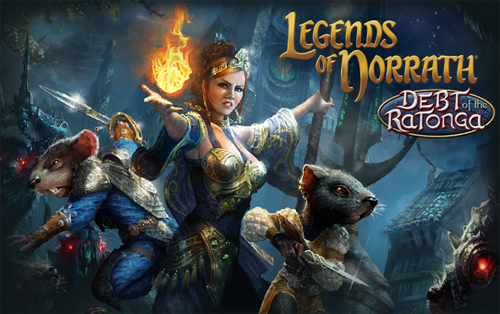 Day 7: Thursday, December 19, 2013
An additional sale with up to 50% off the following items:
Legends of Norrath: Debt of the Ratonga
Trademaster's Component Satchel
Desert Tarantula Saddle

Starting Tomorrow: Friday, December 20, 2013 and running through Sunday, December 22, 2013 players will earn double experience
We'll also have additional sales in the Marketplace for players to take advantage of on these days, so stay tuned for more information.
Check back tomorrow to see more of Day Eight's special offerings. Happy holidays to all of our players!