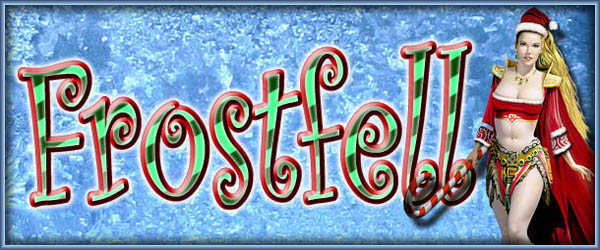 It's that time of year again, when Santug Claugg gets ready to give presents to the deserving, and sometimes less than deserving, adventurers of Norrath. Starting December 8, 2011 and running through January 8, 2012, Frostfell will be upon us!
All your old favorite quests will be returning this year, whether it be aiding the Frostfell Goblins in saving Santug or commencing Operation: Jolliness to keep Santug in good spirits. There are also a number of New Year's Adventurers available, so don't forget Pizimp Nobbletod.
As an added bonus, starting on December 14, 2011, a brand new Frostfell quest will be released! Santug Claugg has become obsessed with the Braxi and wants them to pull his sleigh. Unfortunately there has been an incident with the ship transporting the Braxi to Santug and as a result, Braxi and Gigglegibber Goblins are scattered on beaches throughout Norrath. Make sure to seek them out!