There's nothing quite like the comforts of a friendly feline friend as the nights grow darker and the haunts of Nights of the Dead start to creep across Norrath. If you've been looking for one such cat companion, you're in luck! The Big Cat in a Bag is now available in Marketplace!
Available for 349 DBC, opening the Big Cat in a Bag gives you one random feline familiar. If you're looking to create a clowder (a clowder is a group of cats), there are ten available in all. Want to see them all? Visit this album on our official Facebook page.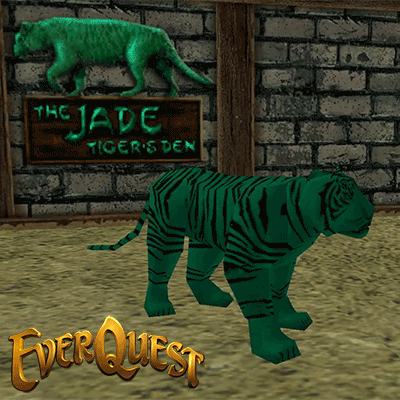 Also...rumor has it that something special will occur if the Jade Tiger familiar is brought to his namesake's tavern.
But hurry! These, and other Nights of the Dead-themed items won't be around forever. Get your Big Cat in a Bag before 11:59PM PT on Friday, November 11, 2016.
Looking for another pet that's not a cat? You can sell any of the items you receive from your Big Cat in a Bag to Lynea in the Commonlands tunnel for a special currency that can be used for other cute companions!