Community News - September 2014
Has Anybody Here Seen The Shadiest Swashbuckler?
09-29-2014

By: Ry "Roshen" Schueller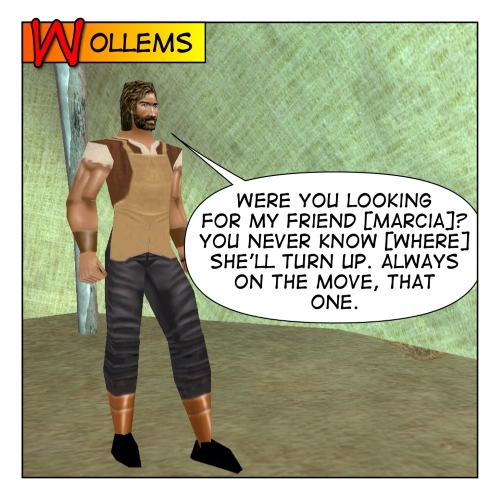 The members of the Noble Exchange have been spreading rumors of a somewhat shady swashbuckler who is always on the move. Marcia Attamilgad claims she's the only person in Norrath who can find the items that she sells. If she has something that you want, are you willing to pay the asking price for her rare items?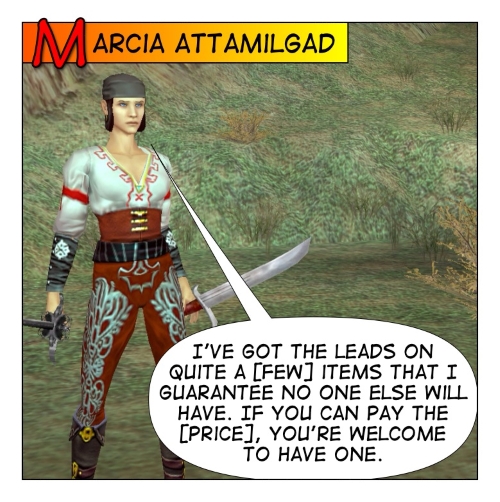 "I'll be frank with you. This stuff costs a lot to get. If you want it you'll have to make it worth my while, and my time is worth a lot." – Marcia Attamilgad
Marcia Attamilgad, the Shadiest Swashbuckler, begins her travels throughout Norrath on Wednesday, October 1, 2014. She's a traveling vendor that will have a limited number of items in her inventory to purchase each day. Each day her inventory will be different, and she'll offer players the opportunity to purchase items that have long disappeared from the Norrath we know today.
If Marcia has an item you've been interested in that is no longer available anywhere else in Norrath, are you willing to make it worth her while?