Community News - April 2014
Stomples Event Returns
04-15-2014

By: Ry "Roshen" Schueller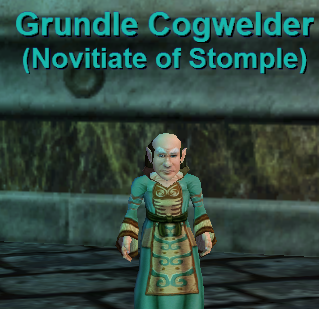 Grundle Cogwelder has been told that rabbits come from eggs. He doesn't believe it. He won't believe it. And he's enlisted your help to prove once and for all that this can't even be possible.
Starting Wednesday, April 16, 2014, and running until Wednesday, April 30, 2014 at 11:59PM PDT, players will be able to complete The Origin of the Cuniculus quest in where YOU help our friend Grundle Cogwelder out by collecting evidence to provide that yes, rabbits (and chocolate) do come from eggs. The hypothesis is sound and it's clearly provable… using science!
As a reward, players will earn their very own Madness of Stomple clicky. What will happen when you click it? Here's a hint of a possible outcome.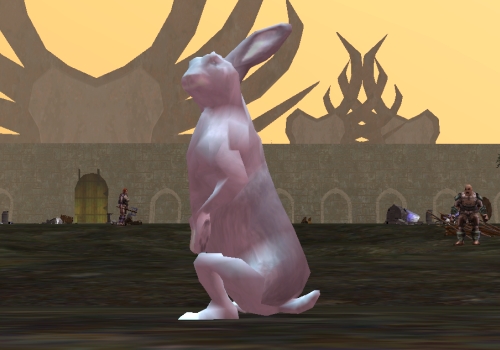 Stomples Themed Marketplace Items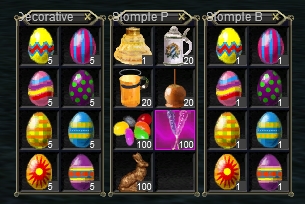 In addition to the quest, celebrate this season with the following items available in the Marketplace for a limited time.
Sealed Decorative Egg Package – 150 SC
This is a festive basket of colorful eggs that can be used to decorate your property!
Sealed Stomple Package – 1000 SC
This is a festive basket containing large quantities of food and drink. Also, there's one Bottle of Adventure III in here!
Sealed Stomple Basket – 500 SC
This is a basket of eggs with edible surprises inside. This basket can be used once per day.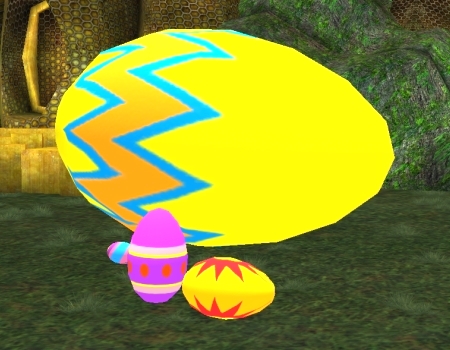 These items are available in the Marketplace through the end of the month. Don't miss your chance to get some unique items for your house or in game treats that you can enjoy all year long.