Community News - May 2014
There's More Than Just the Dead Roaming Around Dead Hills
05-16-2014

By: Ry "Roshen" Schueller


Adventurers have identified the magic that brought the invasion from Ethernere to Qeynos. As things begin to settle down in Qeynos, terrible temporal disturbances begin happening in Dead Hills, as the creatures from Ethernere are drawn toward the Tower of Rot.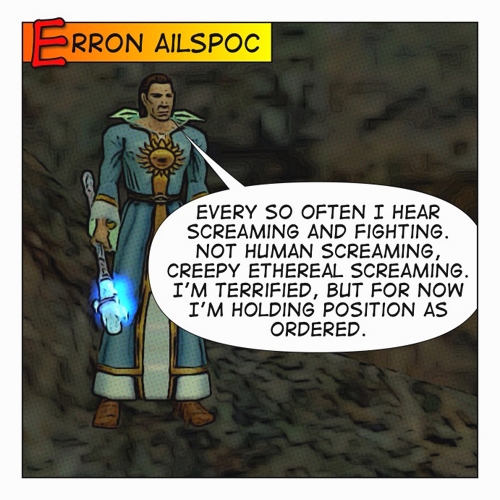 Gahlith Wrannstad, master of the wizard guild of Qeynos, has sent his apprentice Erron Ailspoc to Dead Hills where the turmoil has intensified. Huge creatures have broken down a barrier here, revealing an entry way to an ancient tower. Erron is enlisting help to learn more about these creatures.
"It seems that that old tower is the source of the magical resonance here. From what the Guildmaster tells me, that might be the Tower of Rot, which was built a long time ago by people from Qeynos." - Erron Ailspoc
Starting Saturday, May 17, 2014 the next phase of the Tower of Rot launch event begins. What do the creatures in Dead Hills have to do with the trouble experienced by the citizens of Qeynos? Quest for Erron and find out! The quests offered by Erron and the special NPCs in Dead Hills will be available until Monday, July 7, 2014.
This content is tuned for players that are level 85 and higher. Players may need a small group to complete these quests.
The Tower of Rot zone becomes available on Wednesday, May 21, 2014.