By: Ry "Roshen" Schueller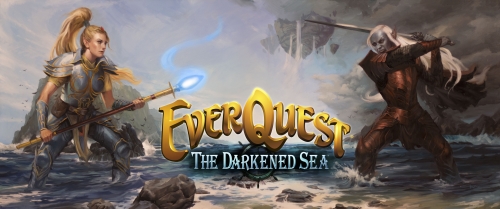 Firiona Vie has been travelling the world on a mission from the goddess Tunare to bring the realm back into balance. Her latest efforts have brought her to the Buried Sea, seeking to heal the ruler of the Combine Empire, Tsaph Katta.
Now it's time for you to travel to the domed city of Katta Castrum and find Firiona! After Firiona came here with her allies to heal Tsaph, the city was attacked by Lanys T`vyl and a corrupt splinter faction of the Combine. In the chaos, Tsaph was kidnapped. Now it's up to Norrath's heroes to find and rescue Tsaph, foil the nefarious plans Lanys has, and acquire amazing loot along the way!
The Darkened Sea is the 21st expansion for EverQuest. This expansion becomes available to purchase and play on November 11, 2014. All-Access members will be able to purchase and play The Darkened Sea two weeks early, starting on October 28, 2014!
This expansion includes:
Level Increase to 105!
Eight zones: Two re-imaged zones, and six completely new zones!
Mount Key Ring: Free up inventory space and have all of your mounts in one location!
New Spells, AAs, and Items!
And more…
If you haven't seen the announcement video for The Darkened Sea during SOE Live, check it out here.