It's beginning to look a lot like Frostfell… but there are LOTS of things going on in-game for Norrathians to enjoy. This is the Year of EverQuest, and to celebrate the fifteenth anniversary of EverQuest, we'll be wrapping up the year with FIFTEEN days of holiday cheer.
Each day during the 15 Days of Holiday Cheer kicks off something special for EverQuest players. Check out what the first few days have to offer!
Friday, December 12 - Double Faction & Double Rare Spawns
Looking to raise your faction? Are you hunting down a rare spawn? Starting on Friday at 10AM PST, and running until Sunday, December 14 at 11:59PM PST you'll be able to take advantage of double of both of these things!
Saturday, December 13 – All Severed Hand Mounts on Sale, Before They Escape To The Vault!
Starting Saturday, all of the severed hands mounts will be on sale for 400SC. This sale will run until Saturday, December 20 at 11:59PM PST.
Get them while you can. After this sale ends, these items will be retired to the Norrathian Vault, and will no longer be available as a normal item in the Marketplace.
Sunday, December 14 – Experience Potions 50% Off!
Shared Bottle III and Bottle of Adventure III will both be 50% off this Sunday only! Don't miss your chance to stock up on these items.
Monday, December 15 – Housing Pets 10% Off!
Take an extra 10% off EVERY item in the Housing/Pet category! What's your favorite housing pet? Here are a few that I like: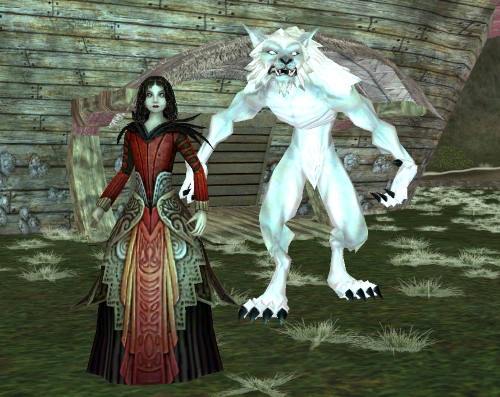 Tuesday, December 16 – Statue Sale!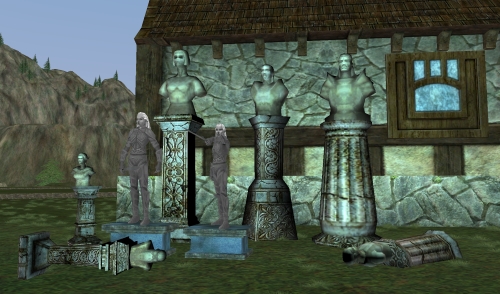 Looking for a statue bust for your home? If so, take 50% off the following statue items! You can find these all in the Housing Furniture section of the Marketplace:
Drakkin Male Bust Statue
Large Male Bust Statue
Dwarf Bust Statue
Female Bust Statue
Slim Male Bust Statue
Drakkin Female Bust Statue
Teir`Dal Female Warrior Statue
Teir`Dal Male Warrior Statue
Wednesday, December 17 – Hero's Forge Armor Sets
Looking to gear up in the latest Hero's Forge fashions? Take up to 25% off ANY of the many sets currently available in the Marketplace. Look for these under Appearances/Armor Visuals.
Thursday, December 18 – Big Discounts on Special Housing Items
Take a HUGE discount (up to 50%!) on everything in the Housing/Special category in the Marketplace. This includes:
Guild Writ of the Sunrise
Door to No Where Package
Primary Anchor Package
Grand Guild Hall Package
Palatial Guild Hall Package
Grand Guild Hall and Writ Bundle
Palatial Guild Hall and Writ Bundle
There are a lot of awesome things planned for the rest of the 15 Days of Holiday Cheer coming out December 19-December 26. We'll announce the other days of holiday cheer toward the end of next week! What are you most excited for?