The day has finally arrived, and EverQuest has turned an impressive 20 years old! We're be kicking off the 20th Anniversary celebrations in-game on Saturday, March 16, 2018, and you're invited to join in on all the fun!
While this will provide you with a glimpse of what we have going on in the game, be sure to keep a look out all day for even more announcements and fun!
Gnome Memorial Mountain - Preserving the Past
Gnome Memorial Mountain is a new open world zone full of quests, collections, and raids, and has arrived just in time for the 20th Anniversary!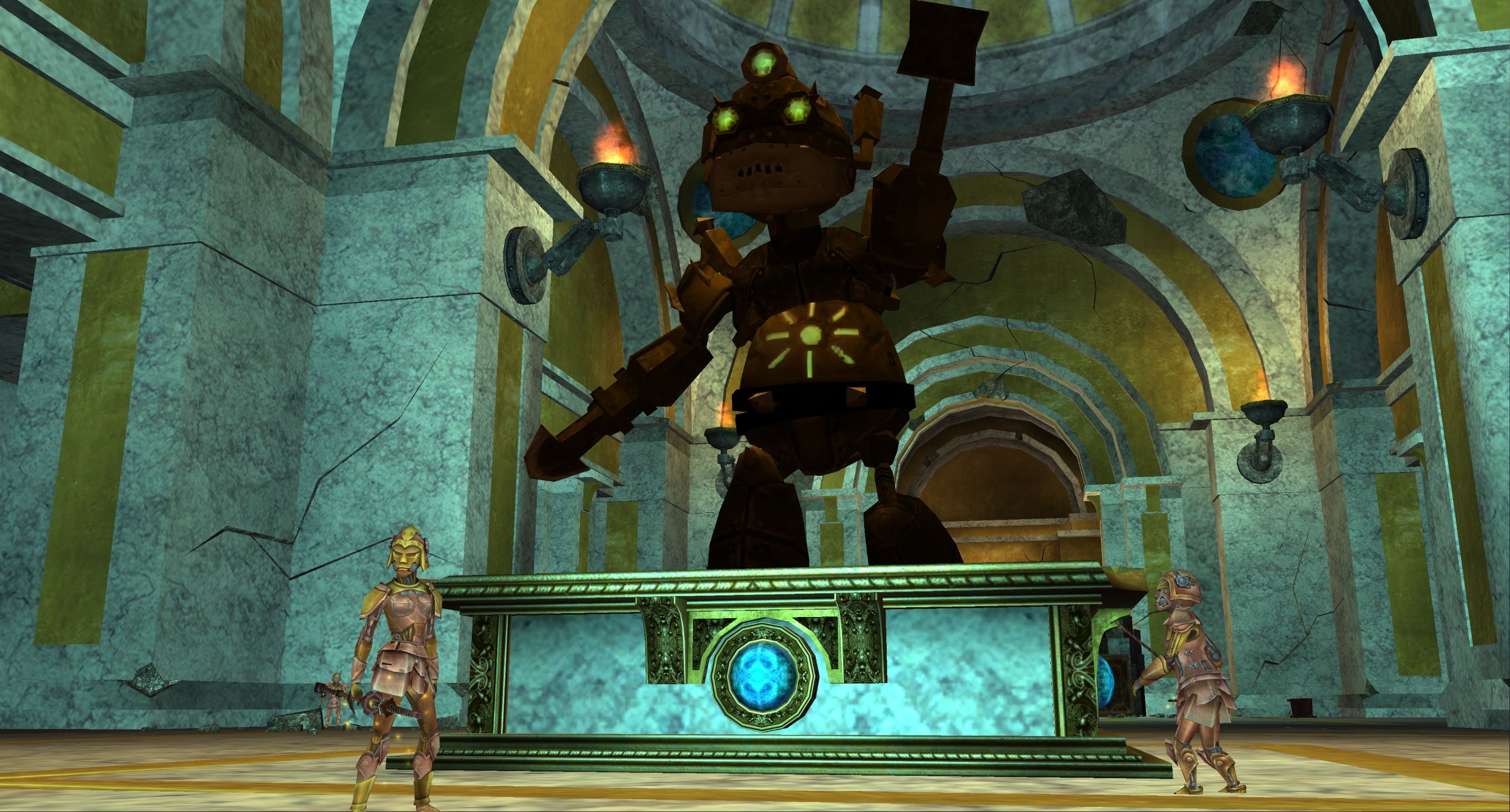 The gnomelikes are thrilled to bring outsiders in to tour the memorial that they have kept preserved for so many years - finally, they are able to honor their makers. But beyond the museum walls, threats of destruction loom. 
Keep a diligent eye out for Belira Blastil, a gnomelike who orchestrates defense for the entire mountain. Should she find you trustworthy, she's likely to ask for your aid in defending her people and the memorial that they've preserved for so many years - whether this involves defeating wereorcs and the Iron Legion, studying up on clockworks that aren't running quite like they should, or lending a helping hand wherever else you can.
If you're looking to learn more, you can revisit the Gnome Memorial Mountain story or review the Preserving the Past overview.
Selo and Mangler Progression Servers
As we come together to celebrate this momentous anniversary, it's the perfect time to begin a brand new adventure in Norrath and relive the earliest days of the game.
Players will be given TWO new opportunities to reexperience EverQuest's history when the Selo and Mangler Progression Servers launch on Saturday, March 16, 2019 at 12 PM PT!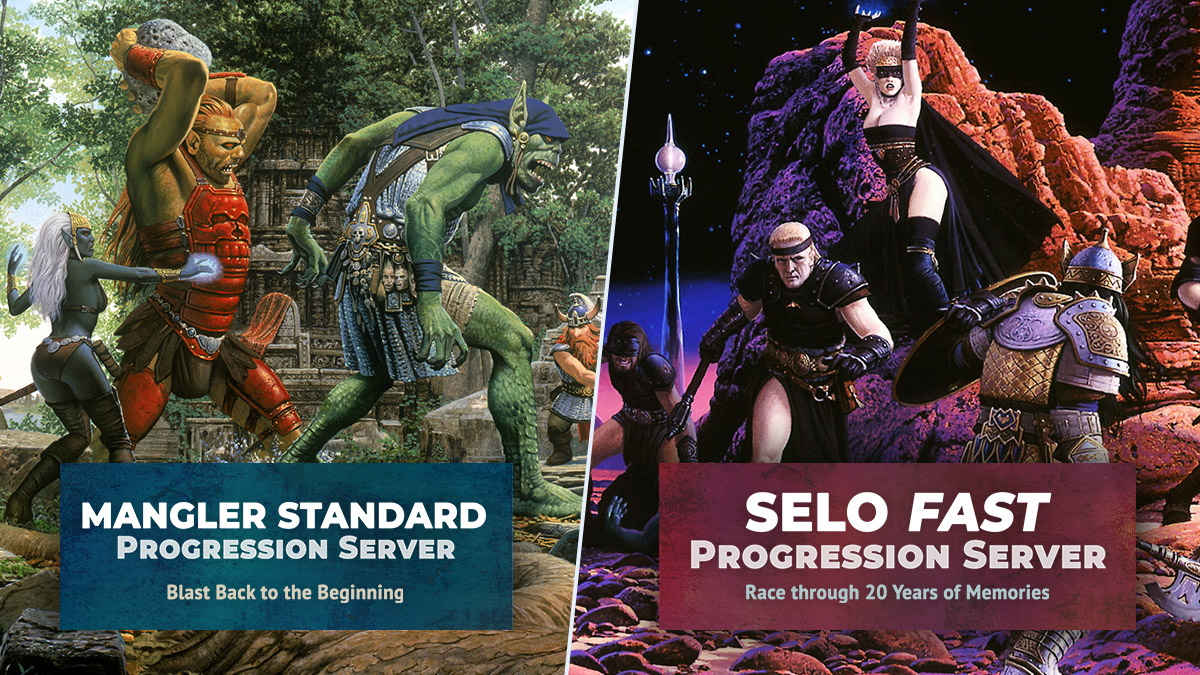 Selo is a Fast Progression Server, with faster experience and faction gain, shorter instance timers, and monthly expansion unlocks. The Selo server will start in the Luclin era, and is a perfect place for any player that wants to fly through 20 years of EverQuest content. Mangler is a Standard Progression server that will start in classic EverQuest. Expansion unlocks will happen every 12 weeks, and standard experience rates, will keep the server's pace more leisurely for anyone that wants to play at a more relaxed speed.
If you have yet to learn about these exciting new servers, take a look at the most recent announcement post here.
New Pack Offerings
The EQ Anniversary Pack (Twentieth Anniversary Starter Pack) and the EQ Anniversary Bundle (Twentieth Anniversary Starter Pack + New Player Starter Pack) are now available for purchase online and in-game!
The Anniversary Pack contains one 40-slot 100% weight reducing bag and three Bottle of Adventure II's. If you're looking to upgrade, the Anniversary Bundle includes everything in the Anniversary Pack plus two additional 20-slot 50% weight reduction bags, two additional Bottle of Adventure II's, and an assortment of other potions. These items can be claimed on ANY server you play on, including the new Selo and Mangler Progression Servers!
To see all the contents of the bundles and purchase yours, you can visit the online shop here.
Returning Anniversary Content
All of the modern anniversary content from the 14th - 19th anniversaries will go live along with Gnome Memorial Mountain and Preserving the Past content on Saturday, March 16, 2019.
On Friday, April 12, 2019 legacy content from the 5th - 13th anniversaries will return! All anniversary content and events will be accessible in game until Friday, May 10, 2019.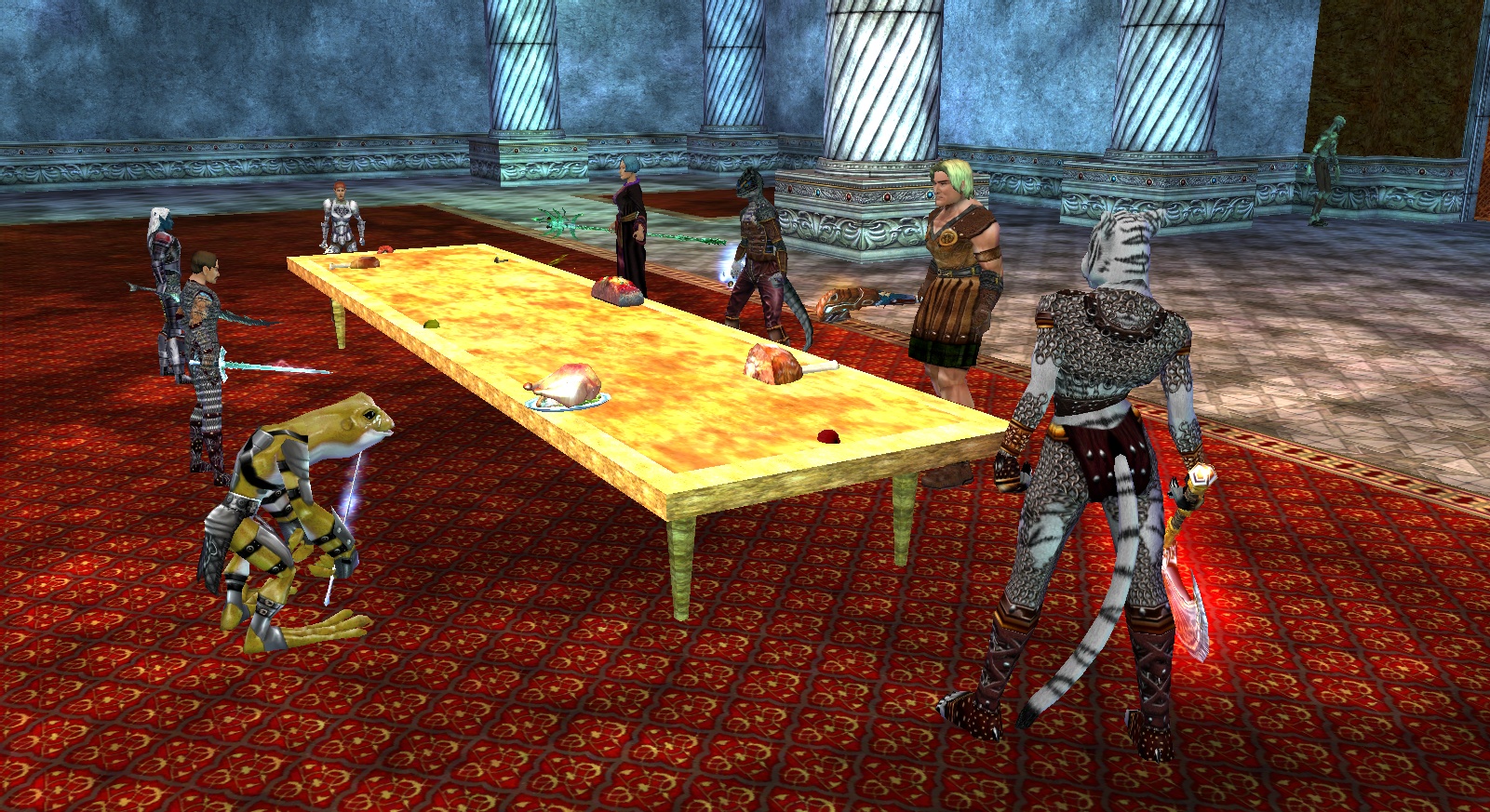 If you're celebrating this year's anniversary on one of our Progression Servers, any anniversary content will be made available in the era that it originally unlocked.
To find out more about these events, speak to the Mechanical Fortune Teller in the Plane of Knowledge.
Bonus Experience
Starting today, players will earn 50% more experience for the rest of March!
This special experience bonus will continue to run through Sunday, March 31, 2019.
Looking for even more information on ALL of the EverQuest anniversary content? See Fanra's Wiki for a more detailed look at in-game content from over the years!
We appreciate your continued support for EverQuest over these 20 years, and we're thrilled to have reached this milestone with each and every one of you. Be sure to keep an eye out for more celebrations, headed your way today and throughout the rest of March!