Community News - May 2014
Where Will Your Komodo Go?
05-01-2014

By: Ry "Roshen" Schueller

This week didn't just bring the new All Access Membership Plan to players but it also brought some sweet new additions to the EverQuest Marketplace.

Komodo Dragon Mount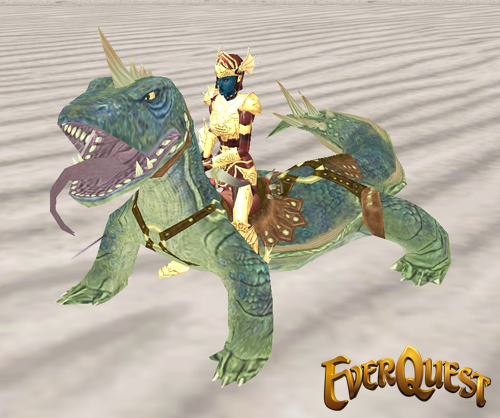 What will you and your new Komodo dragon mount do? There are many places to adventure throughout Norrath that this Komodo dragon hasn't seen. What will you show him first?
The Komodo Dragon Saddle is 1450 SC in the Marketplace.
Hero's Loot Pack
This is a limited edition bundle that has a little bit of everything to help someone start their adventurers in Norrath. Maybe you're a Heroic Character that is looking for a little something extra to stand out in the Feerrott. Or perhaps you have a few alts that are still missing the Hero's Forge feature. Whatever reason you purchase this bundle, make sure you don't miss out on it. This bundle is only available until May 14, 2014!
This bundle contains:
Hero's Forge Feature
Two Weapon Crates of the Mercenary (20-slot Heirloom bags)
Five Bottle of Shared Adventure I
110 Bayle Marks
The Hero's Loot Pack is 3500 SC in the Marketplace.
Erad's Bulwark Ornament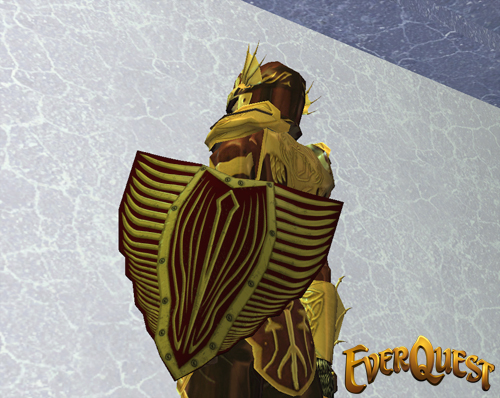 Player Studio artist Rollen has a treat for you this week. Erad's Bulwark will give your shield a distinctive look to stand out in a crowd (or during a raid).
This ornament is 400 SC in the Marketplace.
Remember to check back on the Marketplace, since every week we're adding new and interesting items for players!