Community News - May 2014
Are You a Challenge Worthy of a Zek?
05-06-2014

By: Ry "Roshen" Schueller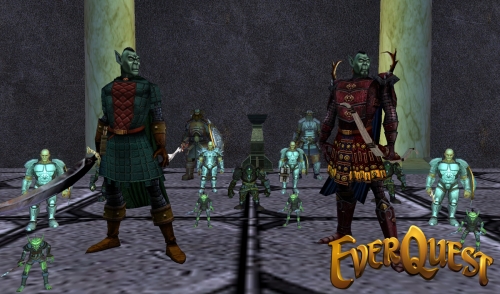 "It is a rare honor that the Zeks entertain the challenges of mortals in their realm, but you've certainly proved yourself worthy of their time."
In celebration of the 15th Anniversary of EverQuest, there is a special Plane-of-War-themed mission and raid available to adventurers for a limited time.
The battlefield is yours. Fight with honor.
The special level-scaling mission will be available to players that are level 65 and higher that want to get a taste of the Plane of War experience. Remember though, there is no glory for those adventurers that die here. Only the victorious will be honored for their efforts.
Will you fight well enough to earn a reward in addition to the respect of those that call The Plane of War their home?
Reap the spoils of war.
Raiders are invited to rally their forces and fight their way into the Plane of War to engage Tallon and Vallon Zek in combat! Be warned, they are the personification of war. The brothers Zek employ both strategy and tactics when facing their foes. This will not be an easy fight.
The Plane of War mission and raid go live tomorrow on Wednesday, May 7, 2014. These will be available in game until Wednesday, June 18, 2014.