Norrathians, a new adventure is awaiting you on Quarm, the newest event server in EverQuest, which is available NOW! Do you and your friends have what it takes to defeat Overlord Mata Muram?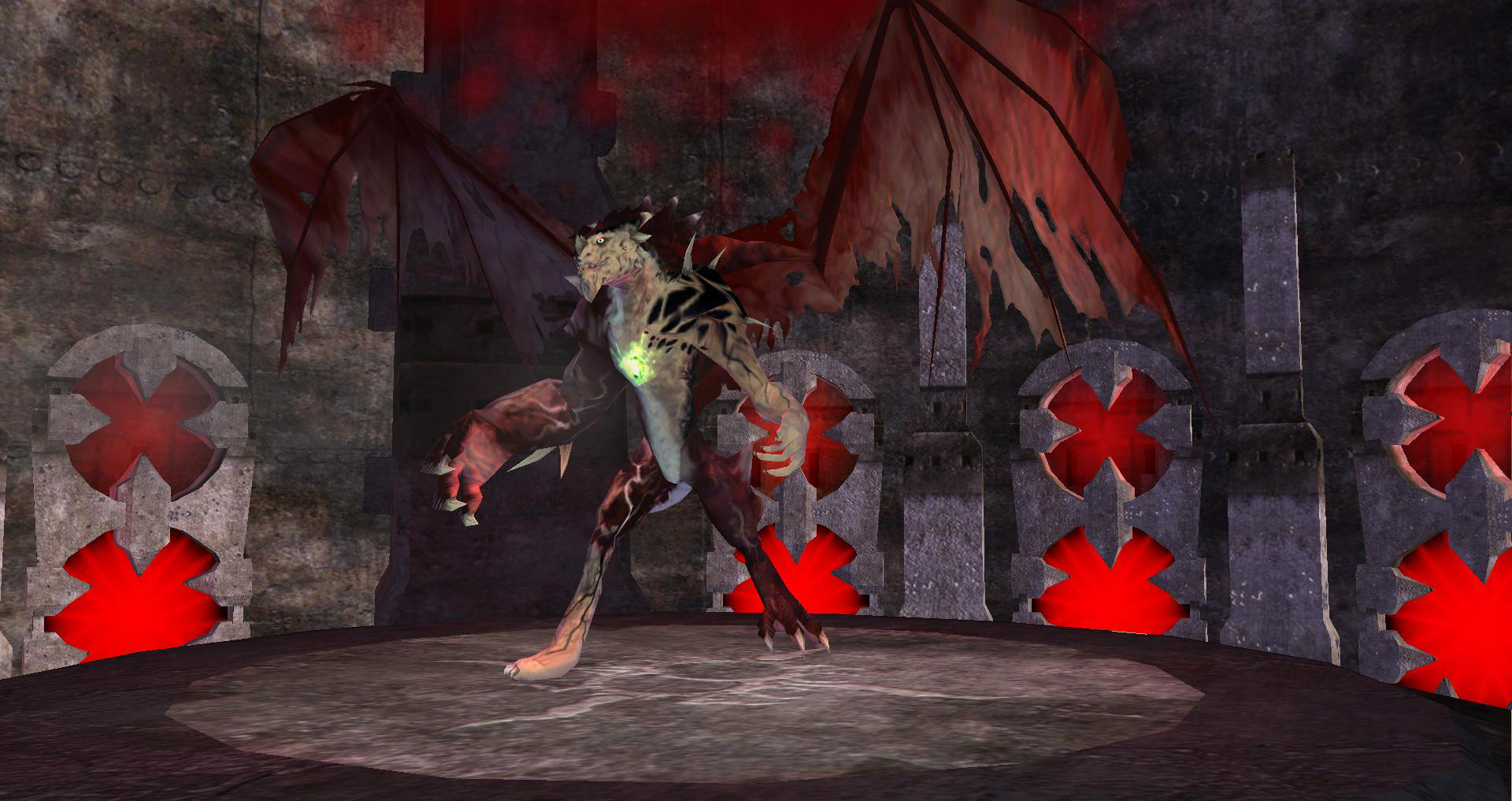 Why name an event server Quarm? Just like how Druzzil Ro preserves the timeline after Quarm is defeated, such is the case with the Quarm server. Once Event I on the Quarm server has run its course, characters will be moved off of the server.
Remember, on event servers, you can earn rewards based on your achievements that can be claimed on another server of your choice.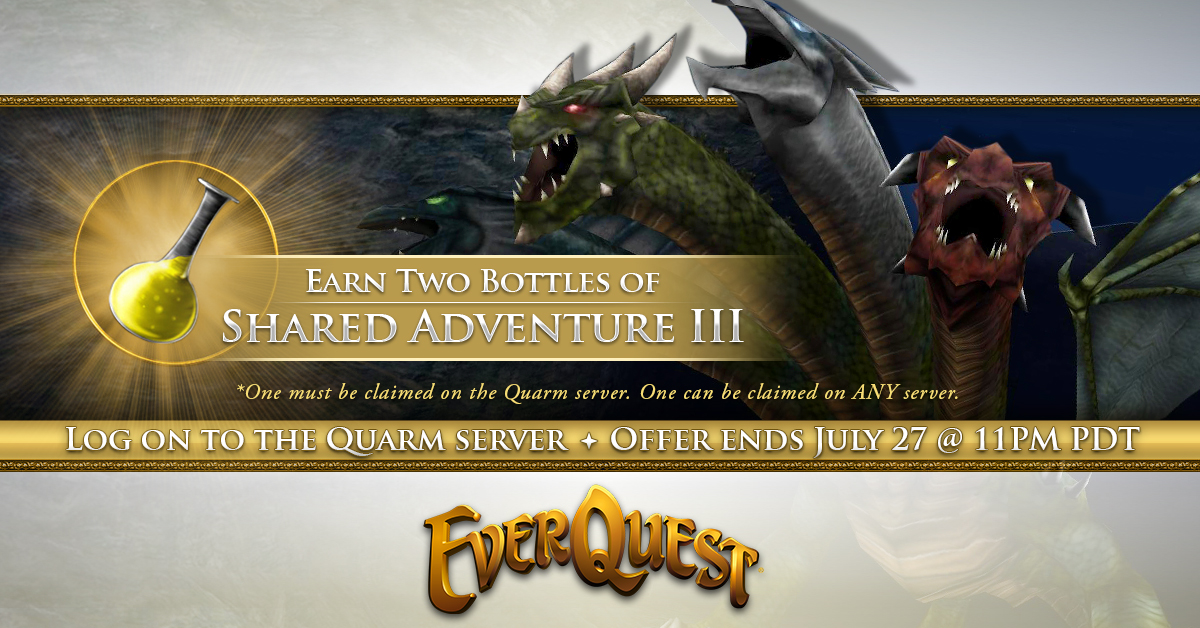 AND if you log in now through Wednesday, July 27, 2016 at 11PM PDT, you will get TWO Bottles of Shared Adventure III – one to use on Quarm, and one to use on ANY other live server!
The Bottles of Shared Adventure III are a limited time offer, so you must log in to the server by Wednesday, July 27 at 11PM PDT in order to claim them for yourself!
This special server is available to members. Not a member yet? Visit www.everquest.com/membership to learn more about the benefits of membership, including access to special servers like this one!
Want more details on Quarm? Visit our announcement article here.